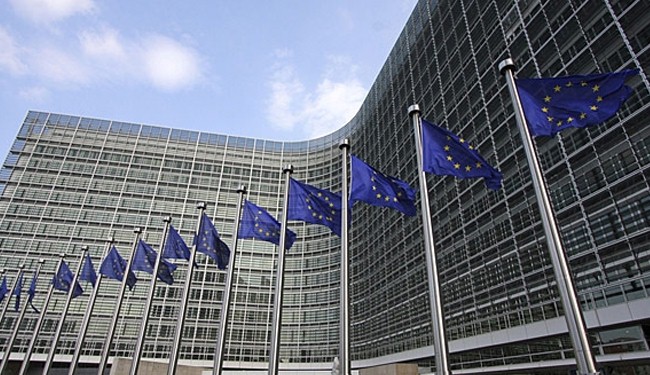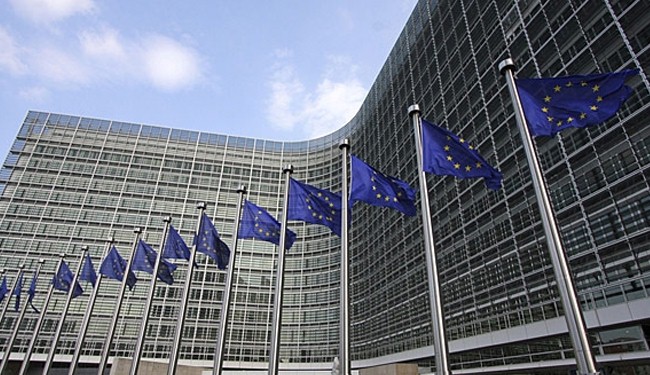 The European Union will start partial lifting of sanctions against Iran on Monday right after Tehran starts implementation of its nuclear agreement with the Sextet of world powers, EU sources say.
The EU sources told AFP on Thursday that the bloc's foreign ministers will announce the move on Monday after the inspectors of the International Atomic Energy Agency (IAEA) confirm that Iran has started work on a set of its obligations under the nuclear deal sealed on November 14, 2013.
The IAEA confirmation is expected in the morning and the EU decision will be officially announced the same day.
On January 12, Iran and the Sextet of world powers finalized an agreement to start implementing the Geneva nuclear deal from January 20. The accord is aimed at setting the stage for the full resolution of the West's decade-old standoff with Tehran over its nuclear energy program.
Under the nuclear deal, the EU will suspend a 2012 sanction against insuring and transporting Iranian crude oil.
The EU will also suspend embargoes on gold, precious metals and petrochemical products and raise the ceiling on financial transfers not related to remaining sanctions.
The sanctions relief will be provided in exchange for the Islamic Republic agreeing to limit certain aspects of its nuclear activities during a six-month period. It was also agreed that no nuclear-related sanctions would be imposed on Iran within the same time frame.
If everything takes place according to the plan, as of Monday, EU companies will be authorized to insure or transport Iranian crude oil to Tehran's major customers, China, India, Japan, Korea, Turkey and Taiwan.