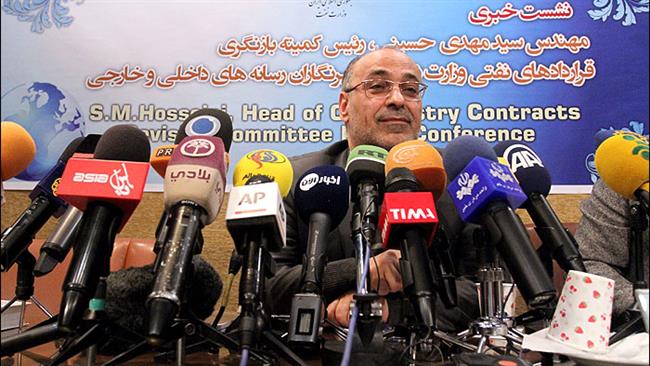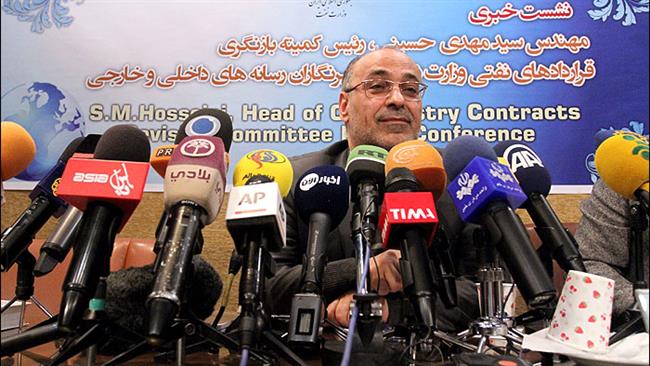 A senior Iranian energy official has dismissed US warning to Western companies against a rush for investment in Iran, saying European firms will no longer follow Washington's "possible hardline movements" against the Islamic Republic. 
The remarks by head of Iran's Oil Contracts Revision Committee Mehdi Hosseini came after a report said the Obama administration had secretly contacted foreign governments to remind that sanctions against Iran were still in place.
"No matter what, the sanctions structure has crumbled and no one is willing to rebuild it," Hosseini said, citing EU's immediate approval of the July nuclear accord which has put the lifting of the sanctions in motion.
"The European Council's approval of the Joint Comprehensive Plan of Action was an important message to possible hardline movements by the Americans," he added.
The US State Department recently cabled a "demarche" to embassies around the world to caution against investment in Iran, the Reuters news agency said on Friday, quoting diplomatic and government sources.
Iran's postponement of a key oil conference in London for the fourth time last month also came after US pressures on the UK government, the report said.
The "Iran Oil and Gas Summit Post Sanctions" event in London is now scheduled for February 22-24. Hosseini played down a possible disruption of the conference by the US.
"There will be no problem in holding the London conference in February and European companies will no longer follow the Americans," he said.
"Any move by Washington will only restrict the presence of American companies in Iran but will create no international restraints for our country," Hosseini added.
According to Reuters, US officials have recently held round table discussions with oil industry executives and bankers in Washington and New York to reiterate that sanctions on Iran remain in effect.
The National Iranian Oil Company (NIOC) plans to unveil about 50 new contracts for development of the country's energy reserves which international companies are jostling to win after the removal of sanctions.
A number of international energy companies, such as Royal Dutch Shell, BP, France's Total and Italy's Eni have sent their top executives to Iran to discuss new opportunities for trade.
The new projects will be ceded under the Iran Petroleum Contract model for a combination of brown and green fields as well as exploration blocks up for development worth about $185 billion.