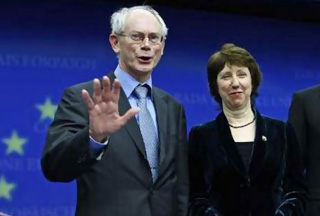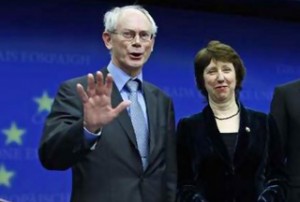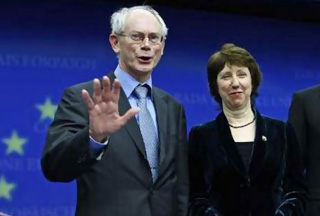 The White House says the appointment of the European Union's first president would make Europe a stronger partner for Washington.
The appointment "will strengthen the EU and enable it to be an even stronger partner to the United States," the White House said in a statement on Thursday.
Earlier on Thursday, EU leaders selected Belgian Prime Minister Herman Van Rompuy as the European Council's first president.
Von Rompuy promised to move step by step to help Europe out of "exceptionally difficult times, a period of anxiety, uncertainty and lack of confidence".
Britain's Catherine Ashton, who was former EU trade commissioner, was named as high representative for foreign affairs and security policy.
The White House also rejected that US-EU relations will become less important as China rises and perceptions linger of Europe as a divided continent.
"The United States has no stronger partner than Europe in advancing security and prosperity around the world," the White House said.
Meanwhile, Secretary of State Hillary Clinton in a separate statement hailed the appointments as a milestone for Europe and its role in the world.
The role of president of the council of EU leaders was created under the Lisbon treaty, which takes effect on Dec. 1 and creates a diplomatic corps to be headed by Ashton. She replaces Spaniard Javier Solana.