Europe
Eurasian Economic Union nail in US coffin: Analyst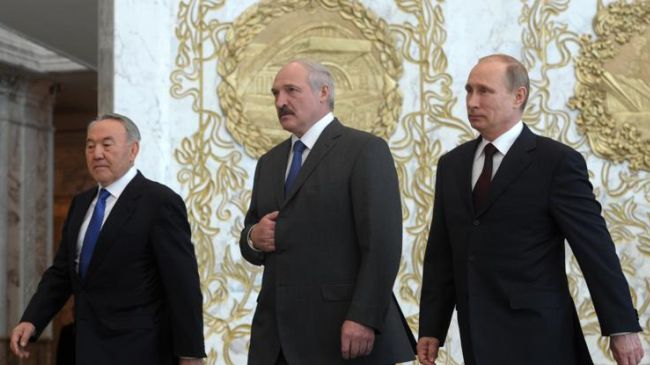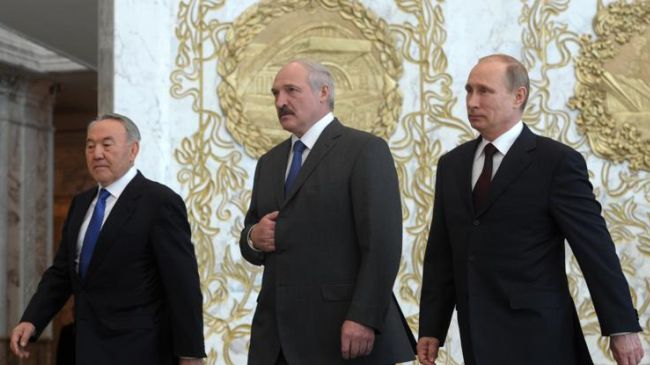 The formation of an economic union between Russia and two former Soviet republics will further weaken the waning hegemony of the United States, an analyst writes for Press TV.
"The economic union signed…between Russia and its near neighbors, Belarus and Kazakhstan, spells another nail in the coffin of the waning US global hegemony," Finian Cunningham wrote in a recent article.
He was referring to the Eurasian Economic Union a treaty for whose establishment was recently signed by Russian President Vladimir Putin, Belarus President Alexander Lukashenko, and Kazakh President Nursultan Nazarbayev on Thursday.
Cunningham said the United States is sinking "inexorably to a watery grave" as power is shifting from West to East in the world, adding, "Washington will find that it is not just swimming against the tide of history; it is drowning."
He stated that the union is harbinger of a "paradigm shift" in the world economy and international relations.
"This shift heralds the rise of the European-Asian axis and the further demise of the crumbling US-dominated West," he wrote.
Work on the treaty started in November 2011 at the first summit on the Supreme Eurasian Economic Council, when the presidents of Russia, Belarus and Kazakhstan adopted a declaration on the Eurasian economic integration, which became a "road map" for the development of integration cooperation.
Cunningham said the US government is "quaking-scared" about the "strategic union" taking shape between Russia and its neighbors.
He said Washington has spared no efforts to prevent any "new realignment in global relations."
"The current US state-sponsored terrorism in Syria and Ukraine are part of this nefarious effort of sabotaging," Cunningham said.