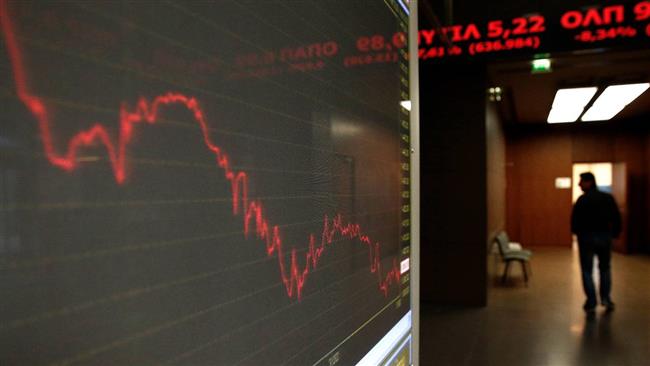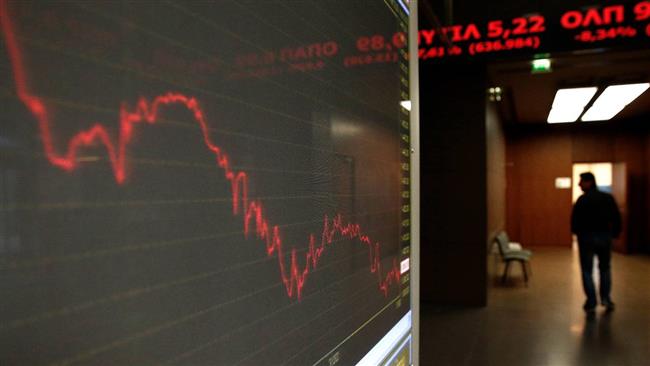 The collapse of talks between Greece and the eurozone finance ministers over the country's debt crisis has taken its toll on the European single currency as well as the stock markets.
The euro fell against the dollar in early European trading on Tuesday, but later picked up to $1.1388, up 0.3 percent on the day, but well below Monday's high of $1.1429.
The pan-European FTSEurofirst 300 .FTEU3 equity index also opened lower, but was last up just under 0.1 percent.
Additionally, Greek stocks plunged 4.54 percent shortly after opening on Tuesday. The benchmark Athex Composite index recovered to 828.88 points, or 3.59 percent off Monday's close.
This is while Greek Finance Minister Yanis Varoufakis said differences between the incumbent administration in Athens and European creditors could be bridged within the next two days, holding out hope that the two sides would sit at the negotiating table on Friday.
"I have no doubt there is going to be an agreement in the end," Varoufakis said late on Monday after the talks between Greece at the eurozone broke down only after four hours.
Economists believe Greece would most probably opt to leave the eurozone if the European Union "remains rigid" and fails to show flexibility in reaching a new debt agreement with the far-left government in Athens.
On the other hand, Greece could access a final bailout tranche of 1.8 billion euros along with another 1.8 billion euros if it reaches a deal with the European creditors.
Greece "will not accept ultimatums"
Meanwhile, the office of Greek Prime Minister Alexis Tsipras said in a statement on Tuesday that Athens "will not accept ultimatums," but is committed to "finding a mutually beneficial solution" in negotiations with the European Union over its bailout program.
"The Greek government will not accept ultimatums. It is determined to honor its public mandate and the history of democracy in Europe," the statement said.
The ruling Syriza party says the bailout conditions imposed by the European Union and the International Monetary Fund have impoverished Greece and fueled unemployment.
Greek Defense Minister Panos Kammenos said on February 10 that his country could turn to the United States, Russia, China or other states for assistance should Europeans let Athens down.
Greece nearly went bankrupt in 2010. It survived, however, on international rescue packages. Athens has received 240 billion euros (USD 330 billion) in international loans in return for the enforcement of austerity measures.