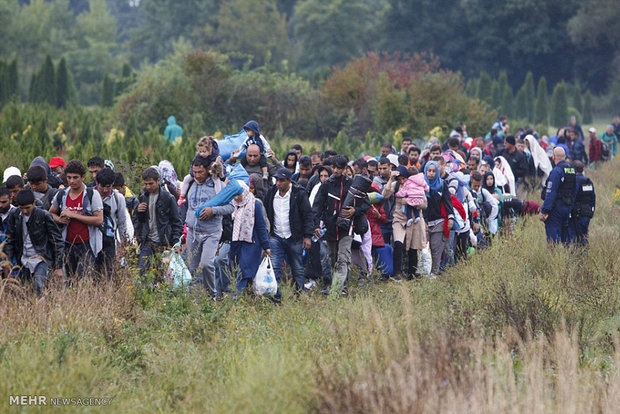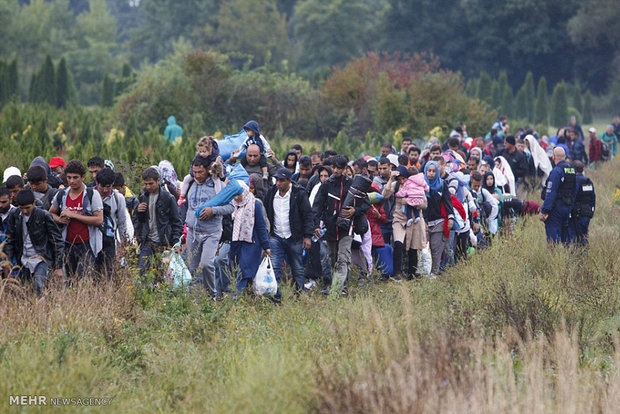 Europe is still bogged down by the immigration crisis, despite an agreement to share foreigners, amid threats by Hungary of allowing passage to all refugees through its territory to other nations of the bloc.
We have two options: build more fences or let refugees pass freely through our territory directly to other nations of the European Union (EU) as suggested by Germany, said Hungarian Prime Minister Viktor Orban.
We are considering now the option of allowing unrestricted flow of refugees coming from Serbia or Croatia, he said.
The Hungarian delegation was one to vote last Tuesday against a settlement in the EU to relocate 120,000 undocumented immigrants among its 28 states.
Hungary built a fence with barbed wire along its 175-kilometer border with Serbia to prevent refugees crossing from there, mostly from Syria, Iraq and Afghanistan, while it pretends to do the same with Croatia.
The Hungarian government allowed on Wednesday the passing of 10,046 undocumented immigrants, who arrived in the European state from Croatia.
Other 8,100 arrived in Austria after being taken to the border by the Croatian authorities, from where they crossed to the country on foot, highlights the capital's television.
Following an extraordinary meeting of the European Council, the 28 approved an aid of a billion euros, through the World Food Program and the UN High Commissioner for Refugees, addressed to nations near Syria.
60 percent of the refugees arriving in Europe come from the Levantine state, where four million people are internally displaced, and another four million are in refugee camps in Turkey, Lebanon, Jordan and Egypt.
The migratory chaos has already caused tensions between Belgrade and Zagreb.
Croatia closed eight checkpoints with Serbia, including one where trucks traveled from the Balkans to the EU, considering that the neighboring country sent the refugees directly to its border.
In response, Belgrade announced on Thursday the closing of the transit of trucks carrying goods from Croatia, regardless of whether they come from third countries, and accused Zagreb of carrying out an economic aggression.
Almost 300,000 immigrants arrived this year to the Greek coast, from Turkey, to go into Macedonia from there and then to Serbia.