Economy
Europe
Iran
World News
Europe to announce first credit line for Instex: WSJ
A new report in the Wall Street Journal has suggested that the three European parties to a landmark nuclear deal with Iran are to announce their first practical effort to save a special mechanism for trade with the country amid growing economic sanctions imposed by the United States on Tehran.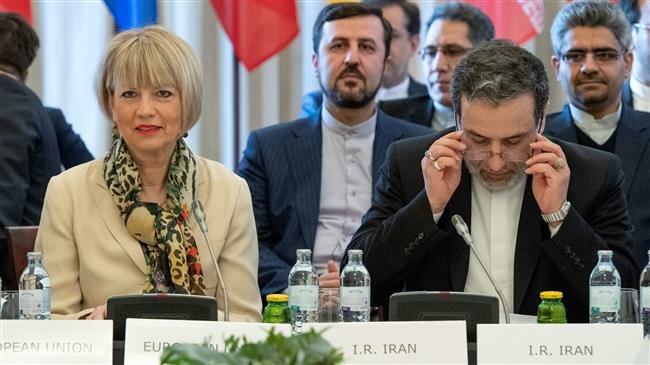 The Thursday report by the WSJ said that Britain, France and Germany will provide a first credit line for a company known as Instex to advance payments for European export to Iran which is supposed under the scheme to be compensated by imports from the country.
The Instex was established last year after the US unilaterally withdrew from the Joint Comprehensive Plan of Action (JCPOA), a major nuclear agreement signed between Iran and six global powers in 2015 which sought to lift sanctions imposed on Tehran in return for restrictions on its nuclear program.
Waiting for months to enjoy the economic benefit of the JCPOA, Iran decided to suspend parts of its commitments under the deal earlier this year, saying other parties had not done enough to save it in the face of US sanctions.
Iran has also vowed to resume uranium enrichment if the other parties to the JCPOA fail to meet their commitments.
At UNSC, Russia raps bids to torpedo Iran nuclear dealIran's UN envoy says the Islamic Republic has done enough to preserve the 2015 nuclear deal and will not take the burdens alone anymore.
The WSJ said the three European powers will announce on Friday that they would inject at least a few million euros to Instex to help revive the initiative.
The credit will in fact seek to pay in advance for the export to Iran by European companies as the import from Iran at the current circumstances may not offset the costs incurred on the exporters.
It will ensure that as demanded by Instex the European companies which import Iranian goods will effectively pay European companies exporting goods to Iran.
The planned announcement would come days after the European Union said that Instex was ready to be deployed while urging Iran not to go ahead with its threats to resume uranium enrichment.
"I believe that this is now ready for being operational," EU foreign policy chief Federica Mogherini said on Tuesday, expressing hope that the new effort on Instex would persuade Iran to continue to comply with the JCPOA.