Syria
European Ambassadors Underline Political Solution to Syrian Crisis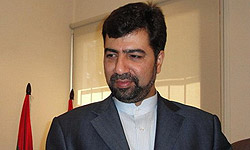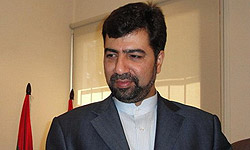 A number of European ambassadors to Lebanon in separate meetings with Iranian Envoy to Beirut Qazanfar Roknabadi stressed the necessity for finding a political solution to the crisis in Syria.
During a meeting with his Iranian counterpart in Beirut on Wednesday, Norwegian ambassador to Lebanon expressed concern about the increased violence by extremist groups in Syria, and called for Iran's help to settle the problem soon.
The same words were uttered by Italian ambassador to Beirut during his meeting with Roknabadi, where he said, "Italy believes that political solution and preventing the entry of (terrorist) troops and weapons from outside Syria is the only way to settle the crisis in the country."
Also, Romanian envoy to Lebanon discussed the regional developments with the Iranian diplomat, and underlined the necessity for the cessation of hostilities and settlement of problems in Syria through talks.
The Greek ambassador to Beirut in a last week meeting with Roknabadi expressed the hope that tranquility and stability would be revived in Syria.
Syria has been experiencing unrest since March 2011 with organized attacks by well-armed gangs against Syrian police forces and border guards being reported across the country.
Hundreds of people, including members of the security forces, have been killed, when some protest rallies turned into armed clashes.
The government blames outlaws, saboteurs, and armed terrorist groups for the deaths, stressing that the unrest is being orchestrated from abroad.