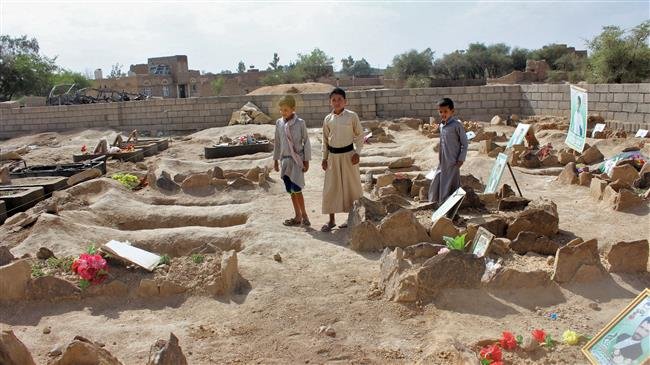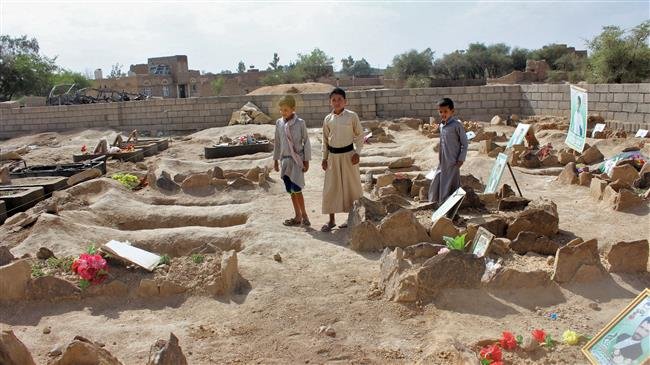 The European Parliament (EP) says the European Union's arms exports to Saudi Arabia are stoking the deadly war on Yemen, calling for sanctions on the countries that refuse to respect the EU's rules on weapons sales.
"In Yemen, European weapons are fundamentally responsible for the war taking place," German EU lawmaker Sabine Losing, who is leading efforts to hold EU governments accountable, said on Wednesday.
EU lawmakers said that arms sales to Saudi Arabia by EU member states undermined the European arms export control effort, calling for tougher checks on the bloc's sales of weapons.
The EU's Common Position on arms exports includes eight criteria that governments must apply when deciding on an arms export license. The lawmakers said arms sales to Saudi Arabia violated six out of the eight criteria.
"The Common Position on arms exports must be implemented effectively. That includes, among others, a sanctions mechanism," Losing said.
Calls for a suspension of arms sales to Riyadh and its allies have increased, especially after the killing of Saudi dissident journalist Jamal Khashoggi in Turkey last month, which is blamed on the highest levels of the kingdom.
Since Khashoggi's murder in the Saudi consulate in Istanbul on October 2, the EU parliament has passed two resolutions urging limits on arms sales and strengthening checks. The calls are non-binding.
According to the EU's annual report on weapons exports, the bloc is the second largest arms supplier in the world after the United States, exporting over a quarter of all global arm.
According to figures compiled by leading online news outlet Middle East Eye, European countries have approved arms sales to Saudi Arabia and the UAE worth more than $86.7 billion since 2015.
European countries have approved arms sales to Saudi Arabia and the UAE worth more than $86.7 billion since 2015, figures compiled by Middle East Eye show.
The report said 21 EU countries approved licenses for the export of arms, ranging from bullets and bombs to fighter jets and specialized military components in 2015.
Many governments have promised to stop arms exports to Saudi Arabia, but only Germany has suspended its sales until clear explanations are made about the murder. The UK, France and Spain have all signaled that they will continue business as usual.
France has come under fire from rights groups over arms sales to Saudi Arabia. French Foreign Minister Jean-Yves Le Drian said on Monday that Paris adhered to strict rules that "stop us selling weapons that might impact civilians."
Last week, Norway became the latest country to announce it was suspending arms exports to Saudi Arabia, following the murder of Khashoggi and Riyadh's ongoing military campaign against Yemen.
Saudi Arabia launched a devastating military campaign against Yemen in March 2015, with the aim of bringing the government of former president Abd Rabbuh Mansur Hadi back to power.
The aggression initially consisted of a bombing campaign, but was later coupled with a naval blockade and the deployment of ground forces to Yemen.
According to a new report by the Armed Conflict Location and Event Data Project (ACLED), a nonprofit conflict-research organization, the Saudi war has claimed the lives of around 56,000 Yemenis so far.
The Saudi-led war has also taken a heavy toll on the country's infrastructure, destroying hospitals, schools, and factories.
The UN has already said that a record 22.2 million Yemenis are in dire need of food, including 8.4 million threatened by severe hunger. According to the world body, Yemen is suffering from the most severe famine in more than 100 years.
More than three and a half years into that war, Saudi Arabia has achieved neither of its objectives. This is while it had declared at the start of the invasion that the war would take no more than a couple of weeks.
Since the onset of that war, Riyadh has been accused of using banned chemical weapons against the Yemeni soldiers defending their country against the Saudi-led aggression, with reports of using US-supplied white phosphorus munitions that can maim and kill by burning to the bone.