Europe
European package to save JCPOA not ideal but good start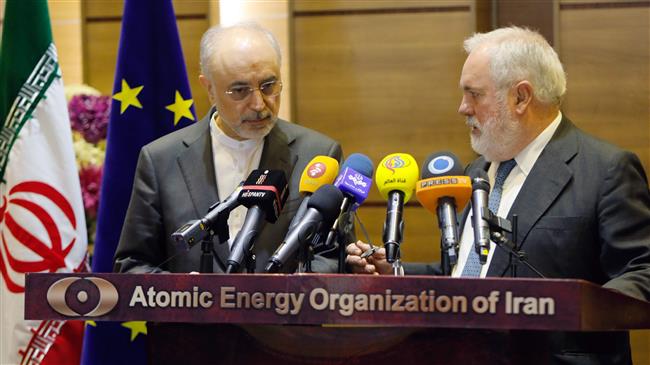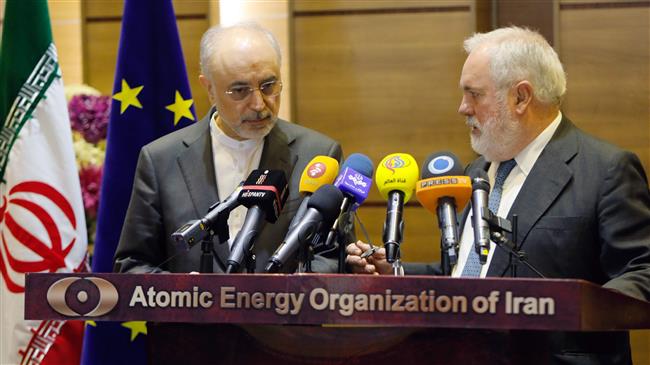 The head of the Atomic Energy Organization of Iran (AEOI) says the European package to save the 2015 nuclear deal may not be an ideal one but it could be an opening for the future.
"If the Europeans, as they have promised in the proposal, stay committed and if they really materialize what they have proposed to us… it could be a good start for a good relationship with Europe and then try to expand it further," he told Press TV on Monday.
Expressing his optimism about the Iran nuclear deal, Salehi said if the international community joins hands, the accord will be a good example for resolving international crises in the future.
The Iranian nuclear chief says Tehran has completed an advanced factory specializing in making rotors for its centrifuges in order to enhance its uranium enrichment capacity.
"JCPOA is a deal that is in the interest of my nation, it is in the interest of the region, and it is in the interest of the international community. So I wish that this deal will stay intact and it will not be jeopardized further," the Iranian top nuclear official added.
"If it (JCPOA) fails, if it breaks down, nobody will be benefiting from that," Salehi added.
He also described the US foreign policy as confusing and said such a policy will not serve any purpose even for American people.
The Iranian foreign minister says Tehran files a complaint with the ICJ over the unlawful US move to re-impose unilateral sanctions.
The Leader of the Islamic Revolution Ayatollah Seyyed Ali Khamenei has ordered officials and institutions in charge to prepare to build up the country's enrichment capacity in case the nuclear deal falls apart now that the US has unilaterally scrapped it.
In May, Washington withdrew from the deal, which also has the UK, France, Russia, China, and Germany as its signatories. It also said it would be returning the nuclear-related sanctions, which have been lifted on the back of the accord.