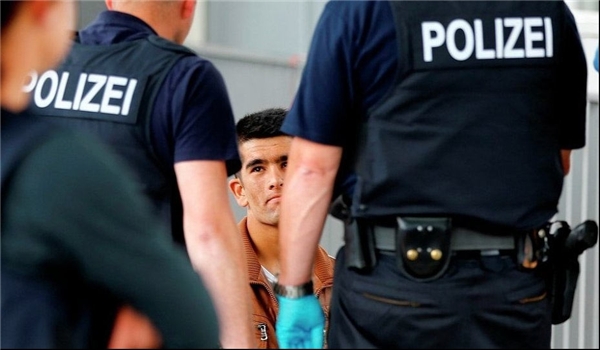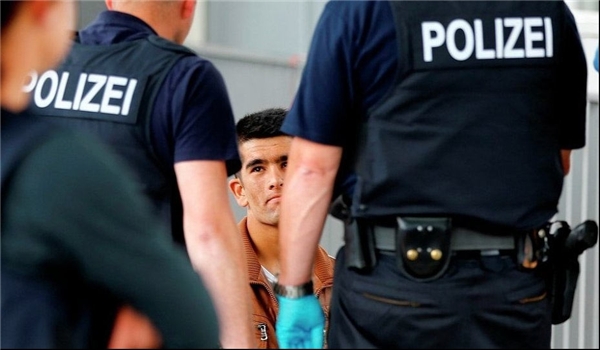 Anti-migration and anti-Muslim protests by far-right groups are on the rise across Western Europe and disgruntled authorities hanging on to dear political life are not doing anything about it.
Almost everywhere, in Germany, France and Britain in particular, masked protesters are marching against what they call EU's open-door migration policy. Uneasy about the mass arrivals, the protesters are carrying placards with racist overtones, throwing fireworks, breaking windows, vandalising buildings, erecting barricades, and attacking anything and everything that looks like "the other," including mosques and religious centres.
The situation is so bad that in Germany, for instance, Chancellor Angela Merkel has been forced to harden her stance toward Syrian refugees, promising a longer-term reduction in their numbers to Germany.
There are obvious reasons why Syrians are fleeing to Europe in increasing numbers, why so many more are undertaking the long journey to Europe, and why Europe has become so uneasy about the mass arrivals. There are obvious solutions to the crisis too, mainly:
1- The War Party and its NATO-Arab allies are not willing to stop their support for "moderate" terrorist groups in Syria. As a consequence, the war in Syria shows no signs of ending. People continue to die or flee, and refugees in neighbouring countries are now losing hope that they can ever return. This is driving yet more desperate people to leave the neighbouring countries, with a profound impact on those who have already escaped to Europe.
2- Despite the claims by the Turkish and Jordanian government officials, for millions of Syrians living as a refugee in those countries has been untenable for years. They are not permitted to work and are sliding deeper into poverty.
3- Just recently, Britain gathered world leaders in London to tell them there is enough international aid to help Syrian refugees in the region. Far from it, aid agencies like UNHCR are no longer able to run programs to help them survive. What's more, the scale of the five-year problem is so large and going on for so long, that donors – like the United States – are refusing to pay for these schemes.
According to UNHCR, this year's international appeal for Syrian refugees is just over half funded, meaning the London conference was nothing but a joke.
4- Unlike what corporate media would like to portray by publishing Merkel posing a selfie with a refugee from Syria, "Fortress Europe" is not a welcoming destination for Syrian refugees. Tragic enough, many desperate souls still buy it, pay thousands of dollars to human traffickers, and drown while trying to cross the Mediterranean Sea – with their kids in their arms.
Taken together, Europe is no longer a welcoming destination, and hence the world community has to take decisive measures to ensure a more secure future for Syria's refugees. In all this, the immediate goal has to be an end to the regime-change fantasy about Damascus.
Undeniably, the only way Europe's refugee crisis will be fully resolved in the long term is through a durable political solution, and not more arms to the extremist outfits, and certainly not sending troops there or escalating the "suspicious" US-led airstrikes – which we know are dangerous and could engulf the entire region.
In addition, the US and NATO should urge their regional minions to stop their proxy wars on Syria, Iraq and Yemen. The West needs to put pressure on these regimes to get them to do more than just sending weapons to their proxies. They have to change course and they have to change course now before more Syrian refugees decide to cross the Mediterranean.
By attacking Muslim communities and new arrivals, by pressing on with xenophobic demonstrations and dirty war on "the other," or by displaying useless messages on TV screens that say, "We will not be a stage for intolerance and xenophobia," Fortress Europe's Syria War blowback will not disappear overnight. Get over it.