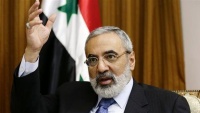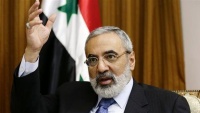 Syria's Information Minister Omran al-Zoubi has blamed the policies of European countries towards Syria for the ongoing crisis in the Arab country, urging them to fulfill their responsibility toward Syrian refugees streaming into the continent.
According to Press TV, the Syrian minister said on Thursday that the countries that have made Syrians flee their homeland by sending terrorists and imposing economic sanctions on the Arab country must bear responsibility for their anti-Syria policies.
"Any Syrian abroad can return to his country anytime he wants to…The Syrian constitution does not permit the Syrian nationality being withdrawn from any Syrian," Zoubi added.
Zoubi's remarks come as Europe is facing the biggest refugee crisis in decades, with thousands of asylum seekers, many of them fleeing the violence in the areas hit by the Takfiri militancy, trying to reach the western countries in the continent.