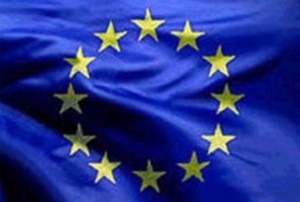 EU's backtracked a plan to raise the level of relations with the Zionist entity, which was scheduled to be announced during the meeting of the Zionist- European Partnership Council in Brussels on 23 this month.
Western diplomatic sources in Damascus told "Al Watan" newspaper that the European decision was the result of the settlement plans announced by the occupation during the last visit of Vice President Joe Biden to the occupied Palestine.
The current Spanish Presidency of the European Union had proposed during the informal meeting of the Ministry of Foreign Affairs, held in Spain last weekend, to re-activate the issue of lifting the level of relations with the Zionist entity after the announcement of the launch of indirect talks between the entity and the Palestinian Authority, in an attempt to encourage the Zionist entity to engage in the peace process.
The sources said that the ministers agreed to refer the matter to the representatives of the States in Brussels to approve and included it in the draft declaration to be issued at the conclusion of the Zionist-European Partnership Council