Iraq
Ex-Iraqi PM censures US blacklisting of counter-terror figures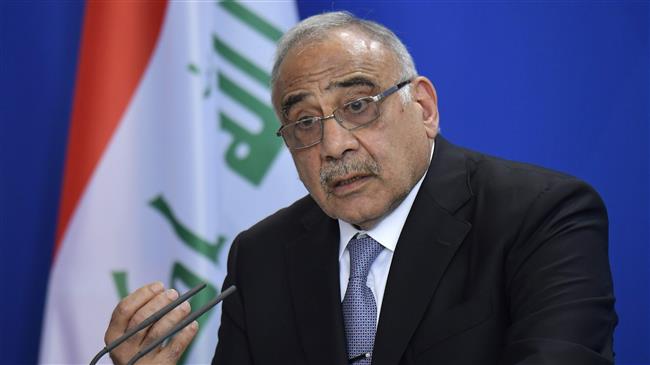 Former Iraqi prime minister Adil Abdul-Mahdi has condemned a recent decision by the United States to slap sanctions on leaders of the pro-government Popular Mobilization Forces (PMU) or Hashd al-Sha'abi.
In a statement released by Iraq's Shafaq News on Sunday, he said those targeted by the fresh American sanctions were the ones involved in operations against the Daesh terrorist group.
"We reject and denounce the inclusion of Iraqi leaders and figures known for their record and political role in combating Daesh on the list of sanctions and bans by the countries with which we have relations and agreements," he said.