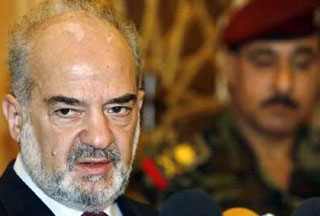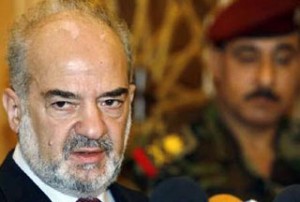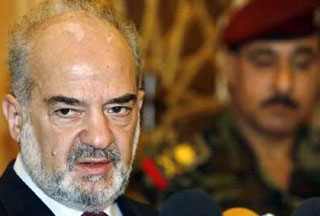 Supporters of influential Iraqi cleric Moqtada al-Sadr have chosen former Prime Minister Ibrahim al-Jaafari as their nominee to lead the country.
Jaafari received 24 percent of the 1.43 million votes cast in a referendum held last Friday and Saturday to pick a prime minister.
Jaafar Mohammed al-Sadr finished second with 23 percent and Suhail, a write-in candidate, placed third with 17 percent.
The referendum, which carried no legal weight, came after Iraq's long-awaited March 7 parliamentary election where former Prime Minister Iyad Allawi's Iraqiya coalition won the most seats with Prime Minister Nouri al-Maliki State of Law bloc standing in second spot with only two less votes.
However, Allawi finished in no better than the fifth place with only 9 percent in the Sadrist vote while Maliki placed ahead of him with 10 percent.
The Sadrists staged a high turnout in the parliamentary vote, earning the Shia movement about 40 seats as part of the Iraqi National Alliance (INA) bloc that won a total of 70 seats and has engaged in talked with the State of Law coalition about a possible merger of the two largest, predominantly Shia, blocs.
Sadr is widely viewed as having a say in the upcoming negotiations on forming the next government as Iraqi coalitions are vying for alliances that could give them the two-third parliamentary majority needed to establish a government.
Party officials said the referendum was open to all Iraqis, saying a total of 1.43 million ballots were cast in the referendum.