Lebanon
Middle East
Ex-minister Safadi emerges new pick for Lebanon PM
Lebanese parties have agreed to nominate Mohammad Safadi, a wealthy Lebanese businessman and former finance minister, to become prime minister, media reports say.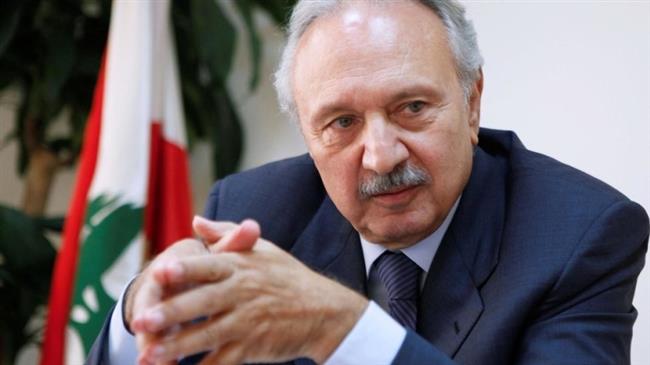 They said the 75-year-old, who has had extensive business ties to Saudi Arabia, has agreed to accept the post if he wins the support of all the main parties in the country.
"I confirm that we have been in contact with minister Safadi and he has agreed to take on the position of prime minister if his name gets agreement with the main political forces in government," Lebanon's Foreign Minister Gebran Bassil said on Friday.
Bassil said the process of formally nominating Safadi for prime minister will occur on Monday when formal discussions on forming the next government begin in parliament.
Outgoing Prime Minister Saad Hariri resigned on October 29 following two weeks of unprecedented nationwide protests against corruption and incompetence.
Since October 17, people have been holding protest rallies in Beirut and other cities to express discontent with the government's failure to find solutions for their economic woes.
The unprecedented protests, which ultimately forced Hariri to resign on October 29, were triggered by planned taxes on gasoline, tobacco, and online phone calls, such as with WhatsApp.
Under the constitution, Hariri's cabinet would stay on in a caretaker capacity until a new government is formed.
The consensus on Safadi emerged in a meeting late Thursday between Hariri and representatives of Hezbollah and Amal parties, reports said.
Sources reportedly familiar with details of the meeting said Hariri had expressed no objections to Safadi's nomination and agreement in principle on Safadi's nomination had emerged at the meeting.
New Lebanon govt. to prioritize protesters demands: AounLebanon's President Michel Aoun says he has hope in the possibility of the formation of a new government in the coming days.
Safadi is a prominent businessman and former member of parliament from the predominantly Sunni city of Tripoli. He was finance minister from 2011 to 2014 under Prime Minister Najib Mikati, and was also previously minister of economy and trade.
Under a power-sharing agreement that ended the 1975-1990 civil war in Lebanon, the prime minister must be a Sunni Muslim, the president a Maronite Christian and the speaker of parliament a Shia Muslim.
Hariri had said he would return only as prime minister of a cabinet of technocrats. To that end, he has been holding many closed-door meetings with other parties.
Hezbollah and Amal wanted Hariri to return as premier, but the parties and President Michel Aoun have demanded the inclusion of both technocrats and politicians in the cabinet.
Hezbollah and groups politically aligned with it hold a majority of seats in parliament.
The process requires Aoun to formally consult members of parliament on their choice for prime minister. He must designate whoever gets the most votes.
The next government will face huge challenges. It must win support from foreign financial supporters to alleviate the economic crisis – thus making the country susceptible to much horsetrading by key financiers such as Saudi Arabia, the US and Europe.
Ironically, such financial supports have left the country saddled with a national debt of around $85 billion, which accounts for more than 150 percent of the Gross Domestic Product (GDP).
However, the protests have deepened Lebanon's long-brewing economic crisis, rooted in years of state waste, corruption and mismanagement.