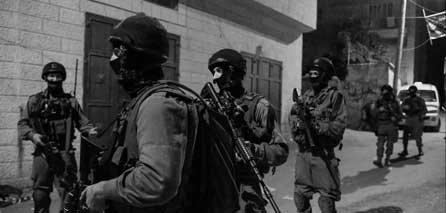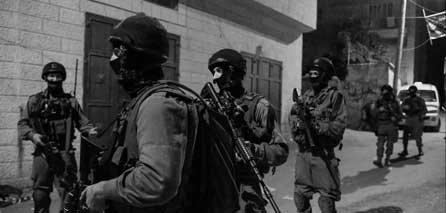 Israeli occupation forces kidnapped, last night, number of Palestinian ex-prisoners in Al Khalil including Hamas official.
Local sources said that the occupation forces kidnapped Hamas official Adnan Abu Tabana after storming his home in Al Khalil.
The forces also kidnapped Sheikh Jawad Al Jabari, Hatem Doufash, and Raed Al Mtawwar from their home in Al Khalil.
In another context, five Israeli military bulldozers carried out limited incursion, on Monday morning, east of Gaza city.