Palestine
EXC: Qassam used 'Phoenix' system to destroy Merkava tanks on the edge of the Gaza Strip on Eid al Fıtr!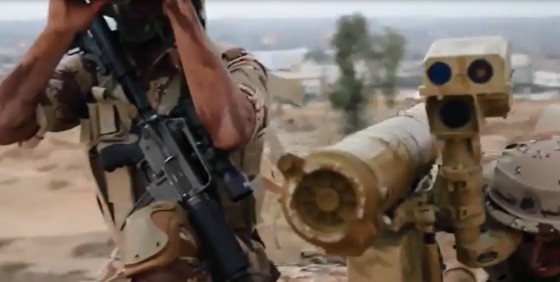 Name of the rocket ststem a little bit befuddled Arab media as Phoenix is ​​a system of US air defense and can not be obtained by Qassam Brigades from arms deals, because it is available only in big countries. But what is the Rocket "Phoenix" announced by the Qassam Brigades?
Rocket "Phoenix" is a missile developed by North Korea of ​​the system "Alvaguc" named Korea is "Bulsae-2", a new rocket, there is about a lot of information, has emerged during Offers North Korea's military, which depends on the generator gas to push the rocket, and is able to penetrate about 460 mm of steel armor depending on the variant and the target, and the most important characteristic of this system is a scoring tool that relies on the optical laser.
Analysts say that Qassam Brigades suprsised zionists with this type of rocket which is the sudden development for the occupation, who was waiting to use missiles Alkornett at the best conditions, and that the use of these weapons Qassam indicates that Qassam has developed its capasity much more than expected.