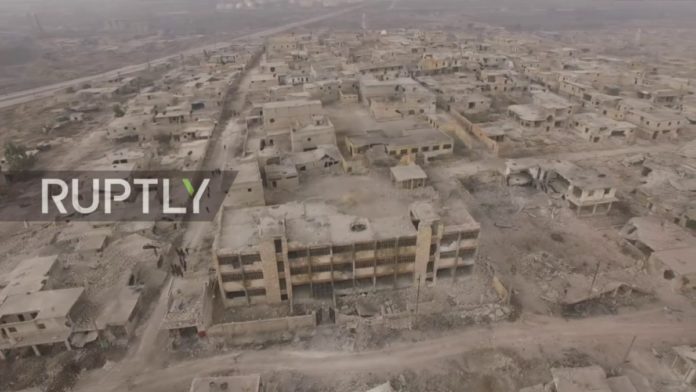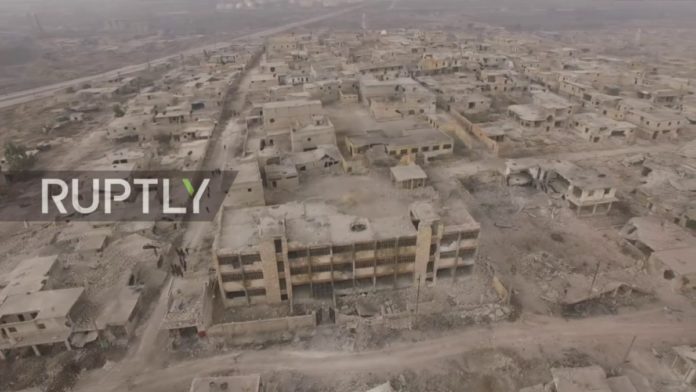 Drone  footage released by Ruptly on Monday night showed Sheikh Saeed after goverment forces seized the district and other areas of rebel-held in east Aleppo.
Sheikh Sa'eed was considered one of the most important sites under jihadist control in east Aleppo prior to its capture on Monday; this was due to its relative size and proximity to the nearby districts of Sukkari and Bustan Al-Qasr.
Following the capture of Sheikh Sa'eed on Monday morning, the Syrian Armed Forces plowed through the remaining jihadist areas, seizing a number of neighborhoods before the Syrian opposition agreed to the terms of surrender.
Jihadist rebels and civilians have begun withdrawing from east Aleppo, per the agreement; however, several militants have refused to leave the area, forcing the Syrian Armed Forces to issue a formal warning.