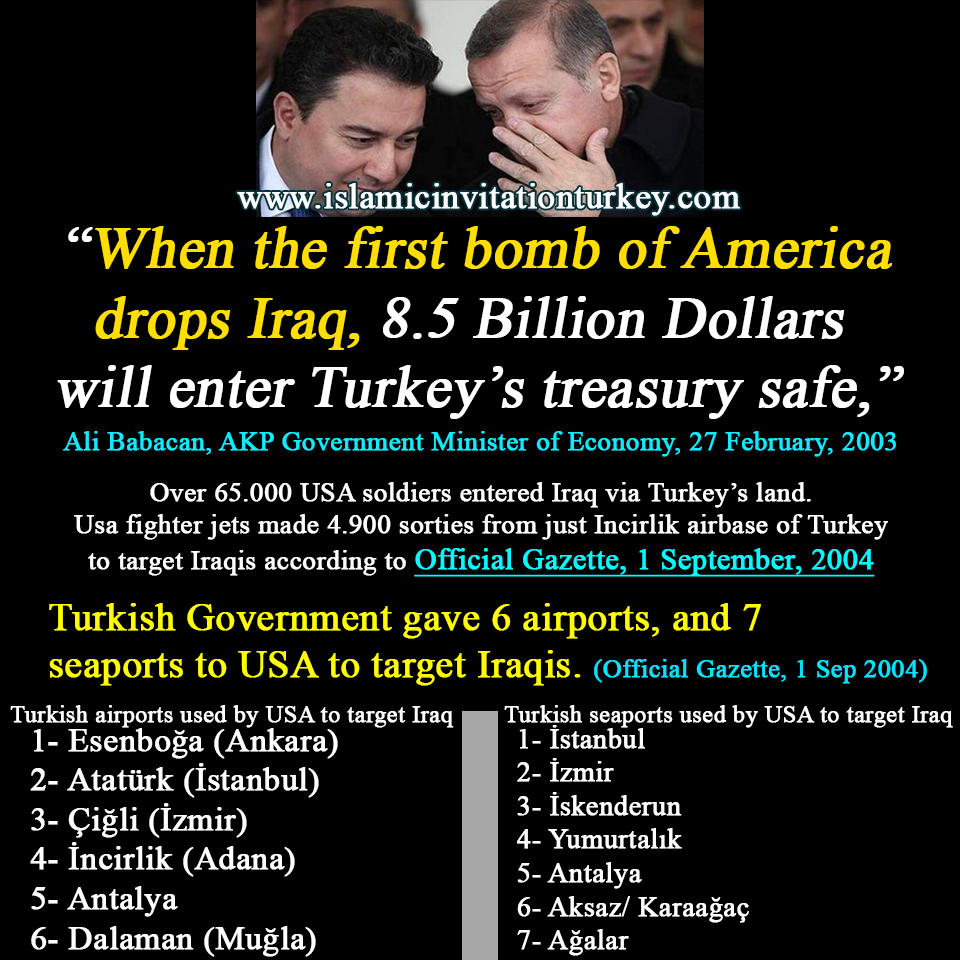 The folowing data is taken from Turkish Official Gazette of 1 September, 2004
How can a Muslim country help enemies of Islam to target Muslim regions? How can a Muslim country give its airports and seaports to USA to target a Muslim region. What about the killed of millions of Iraqis? What about the girls, mothers raped by USA soldiers who entered Iraq from Turkey? This Turkey is doing the same against Syria under different excuses while it does nothing against interests of Israel.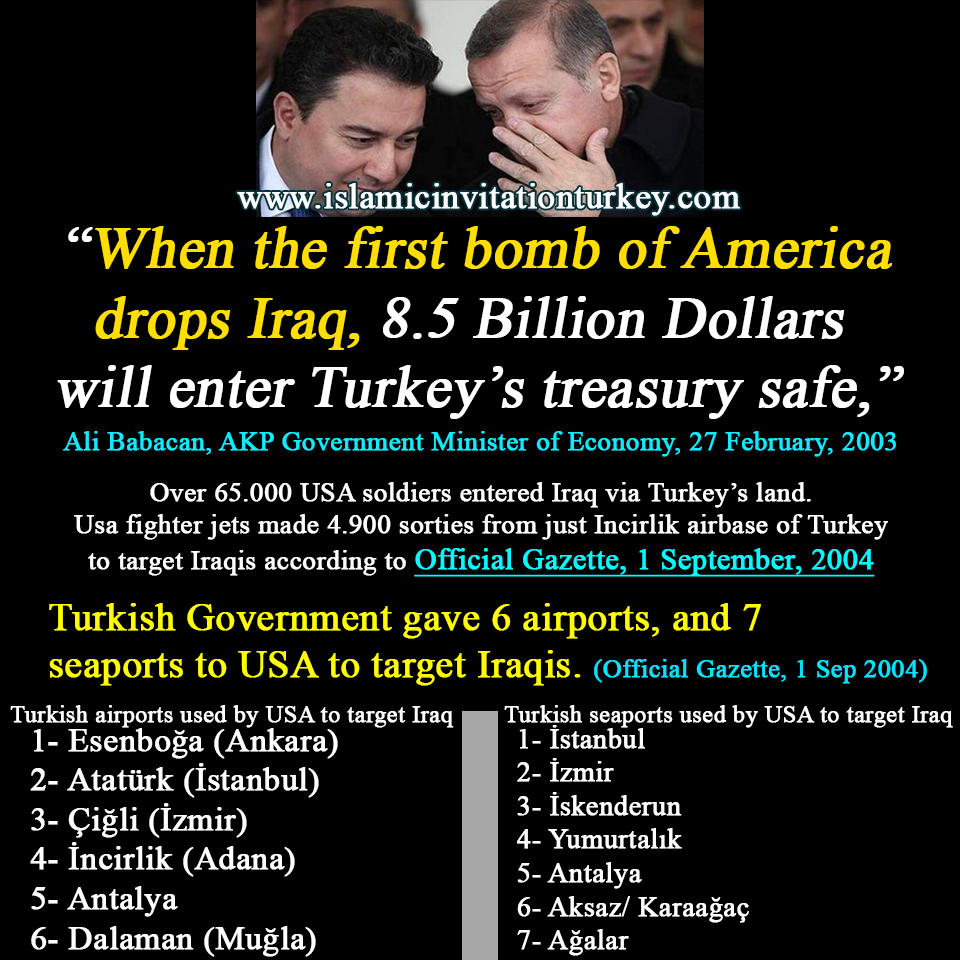 The following archive may help you understand better.
The victims of Mavi Marmara have been found as quilty in Turkey by Turkish court. Yes you heard right that Turkish Government found Israel right in their killings of Turkish people during Mavi Marmara.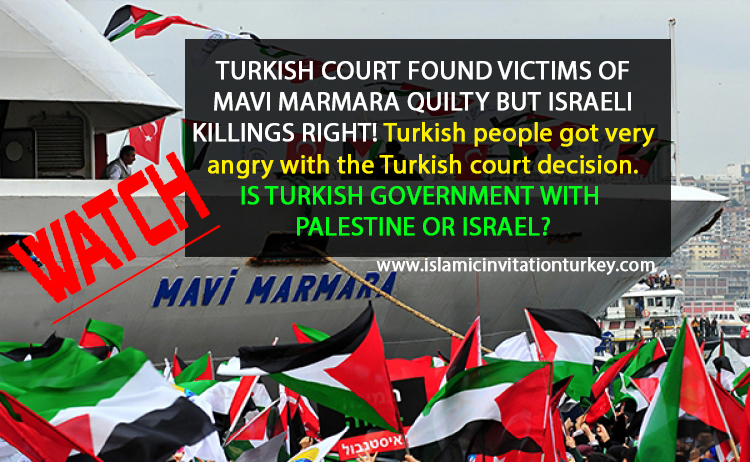 WATCH| Erdogan recognised Qods as Capital of Israel on 1/5/2005

Erdogan, "Dear Trump, Qods is red line of Muslims,"
Butcher Sharon to Muslim (?) Erdogan, "You are welcome to Qods, the capital of Jewish people and Israel,"
WATCH EXCL.| Turkish State TV, TRT Kids, teach Quds as the capital of Killer Israel!
ANOTHER SCANDAL ON TURKISH STATE TELEVISION!
They teach Qods as the capital of killer, occupation Israel to the kids in Turkey.
TRT is the Turkish State Television.
Question: Is Qods the capital of Switzerland or Israel?
Answer of the Child: Israel.
The presenter: Very Good. Here we continue…
HOW COME TURKISH GOVERNMENT BE FOR PALESTINE, AL-QODS WHILE THEY TEACH QODS AS THE CAPITAL OF KILLER ISRAEL TO CHILDREN ON TRT CHANNEL WHICH IS THE TURKISH STATE TELEVISION?
Turkish Government declared Qods as Israeli Capital on 28 June 2016 officially!
Erdogan's government accepted Quds as capital of zionist israel on 28 June 2016 OFFICIALLY!!! during an agreement between Turkey and israel…
The first sentence : "This agreement between Ankara and Quds on 28 June 2016…"
After the failure of ISIL project of USA, israel, Turkey, West, Saudi Arabia and all other oppressor and puppet government they are in search of another game… How can so called muslims like Erdogan be for Palestine while he and his government officially declare israel a close ally? What else do you need in order to see the truth? And do you need another ONE MINUTE SHOW?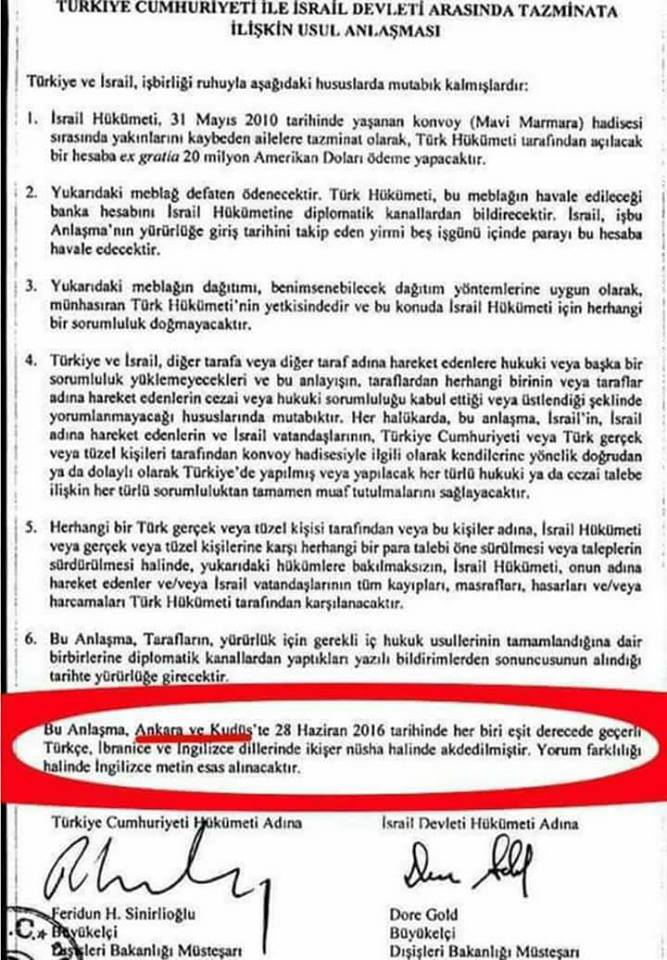 Those who have been against Syria can not be friends of Palestine because Syria has been a key figure in helping Palestine and Palestinian Resistance.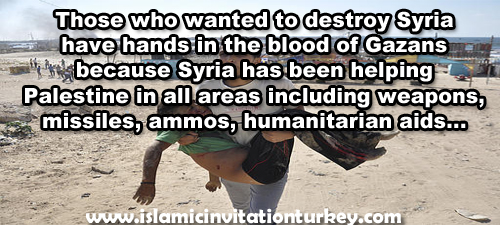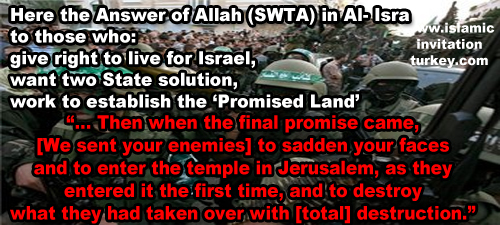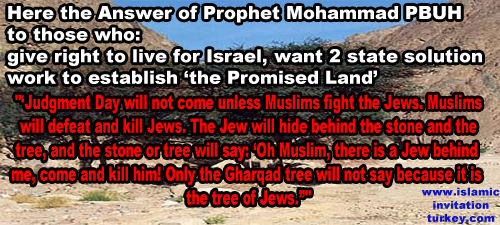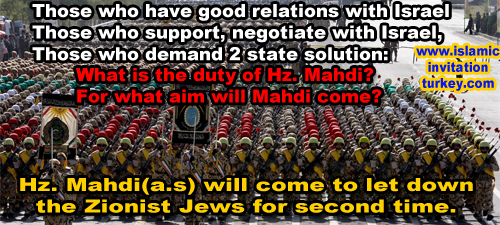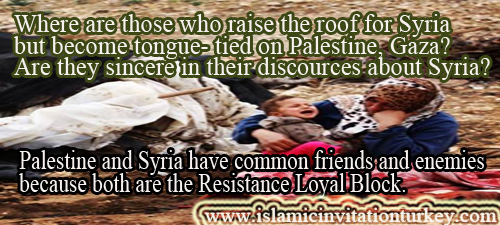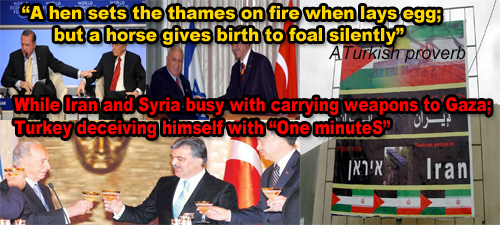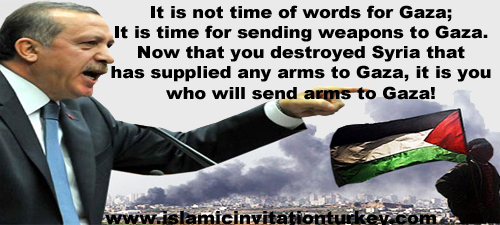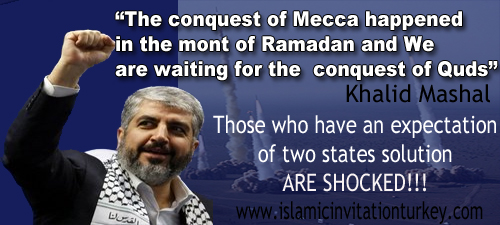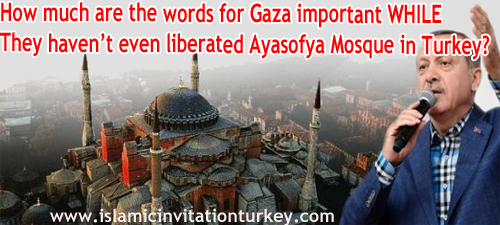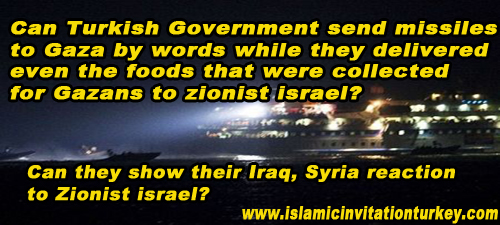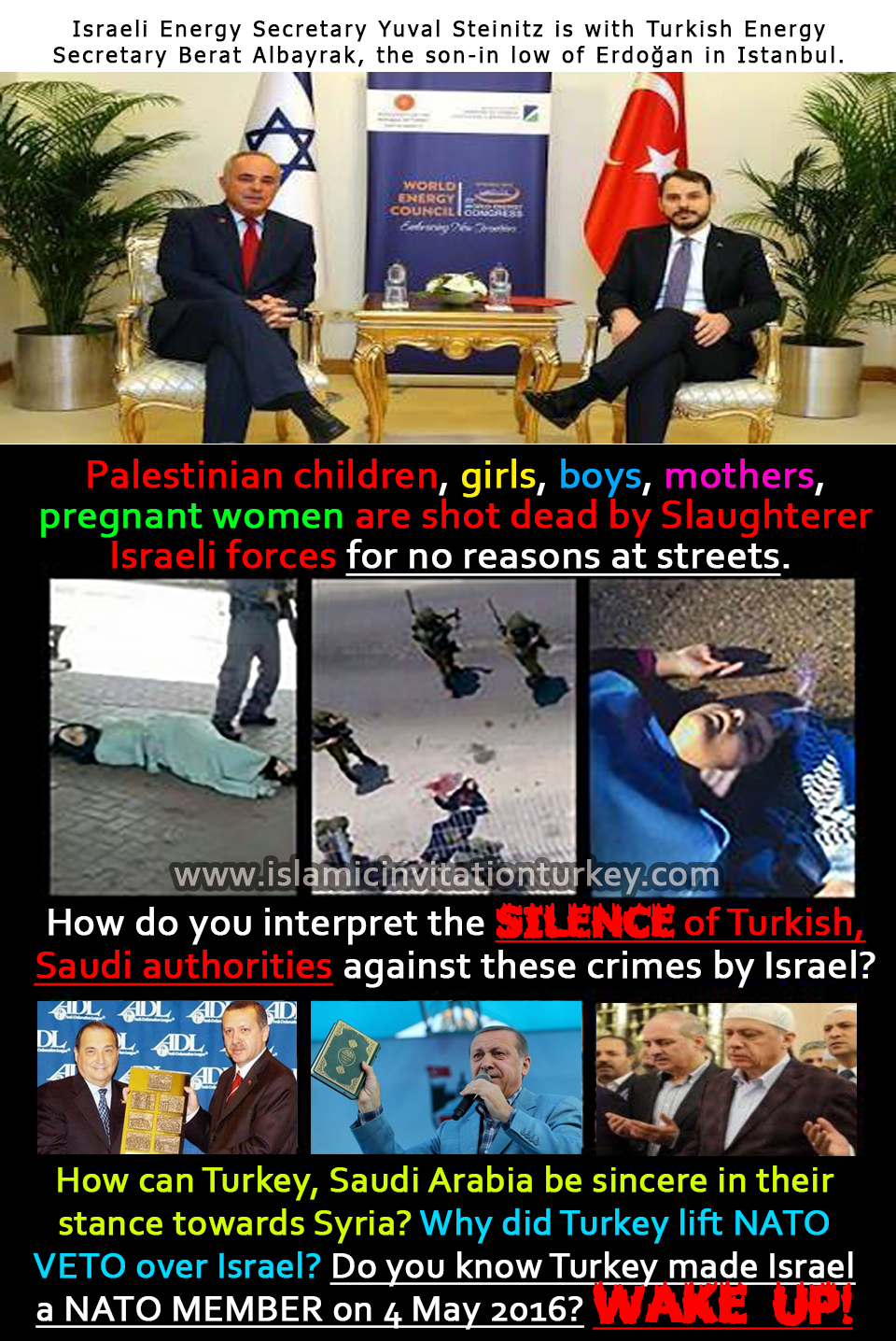 Slaughterer Israel´s Energy Minister Yuval Steinitz came to Istanbul to attend the 23th World Energy Congress. He met his Turkish counterpart Berat Albayrak as a sign of further diplomatic ties between two countries despite the hard conditions against Palestinians, especially Gazans.
The Minister of Energy of Natural Resources of Turkey Berat Albayrak, the son in love of Erdogan and the Minister of Energy of Israel Dr. Yuval Steinitz met on 13th of October in Istanbul. This was the first official ministerial level meeting between the two countries, since the normalization of bilateral relations which represents further restoration in diplomatic ties between two countries after a six-year rift.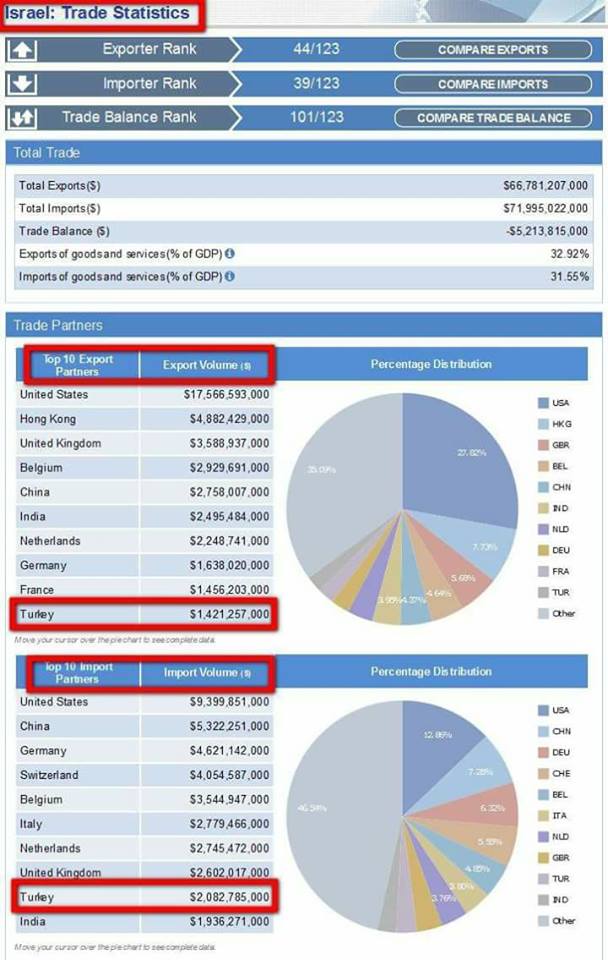 In the press conference Steintz explained that both ministers welcome the normalization of ties and they expressed their commitment to casting substance into the relations, for the benefit of both peoples. They also stressed the centrality of economic cooperation in the relations, and in particular, the potential of the energy sector. They discussed in detail the option of exporting natural gas from Israel to Turkey and then to Europe. They agreed to establish a dialogue on this issue. Both Ministers expressed their views, stressing the role of the energy sector in the stability and prosperity of the Eastern Mediterranean basin.
Steinitz expressed his pleasure to be in Turkey and concluded his words by saying that this is an important moment for Israeli-Turkey relations.
"Turkey has a role in the Middle East. We are one of the co-presidents of Greater Middle East Project, and we are performing our duty," Erdogan, 2006
Note: Greater Middle East Project means Greater Israeli Project.
WATCH Zionist Israeli Anthem 'Hatikva' played in Muslim (?) Turkish Presidential Palace as Israel envoy arrives
Turkish President Recep Tayyip Erdogan shook hands with Na'eh's wife Cheryl, and the couple's 19-year-old son.
https://www.facebook.com/islamicinvitationturkey1/videos/1236108673141262/
Na'eh, who previously served as deputy ambassador of Israel in London joined Israel's Foreign Ministry in 1991 and specialized in Turkish affairs. He was posted to Ankara in 1993, where he served as Second and later First Secretary.
He also served as deputy consul general for press and information at the Israeli consulate in Chciago and later as head o f the Turkish, Greek, and Cyprus desk in Jerusalem.
Erdogan expelled the Israeli ambassador in 2010 after nine Turkish citizens were killed when Israeli commandos raided the Mavi Marmara, part of a flotilla that was attempting to reach Gaza.
Following the ceremony, Ambassador Na'eh tweeted: "Very pleased to present my credentials to President Erdoğan and to start a new phase in our relationship between two countries"
"I am very happy to be back in Turkey as ambassador. We have a lot of work to do," Na'eh told the press after arriving in Turkey on Thursday. "I want to thank Turkey for the support, the aid it sent Israel fighting fires last week. We have a history of helping each other."
Turkey was among the first countries to send Israel assistance after a wave of wildfires broke out across the country last month.
"The normalization of relations between Turkey and Israel has great significance for the whole region," said Erdogan during a phone call from Israeli President Reuvin Rivlin thanking the Turkish president for the firefighting help.
After years of tension, this year both countries approved a reconciliation deal that entailed Israel paying $20 million (17.8 million euros) in compensation.
Jerusalem and Turkey have been pushing to complete the deal for months, with Israel in search of a potential customer for its offshore gas exports and NATO member Turkey wanting to restore its regional clout, analysts said.
The United States also pushed for the two countries to resolve the dispute as it seeks cooperation in the fight against extremists from the Islamic State group.
Turkey has appointed Prime Minister Binali Yildirim's foreign affairs advisor Kemal Okem as its ambassador to Israel.
THE FORMER HEAD OF ISRAELI INTELLIGENCE SHIN BET REVEALS SECRET SATANIC PLAN BEING STAGED THESE DAYS: LET SUNNI COALITION(TURKEY-SAUDI ARABIA..) FIGHT IRAN TO PROTECT ISRAEL AGAINST PALESTINE!
Amy Ayalon: We have to create a kind of reality. Realistic reality. We are living in Middle East. Then let's go back. If you are asking me. What is the reality? What should be the future of Middle East? Ten years from now? I will tell you, the whole concept of stability, security, statehood, should be based on some of parameters. First of all, we have to accept that it is VERY VERY IMPORTANT to create a coalition, a SUNNI COALITION that will be lead by Turkey.
LET'S WATCH THE PLAN OF AMY AYALON, THE EX-LEADER OF ISRAELI SHIN BET (INTERNAL INTELLIGENCE SECURITY), SAYS HOW THEY CAN USE SUNNISM.
Charlie Rose: We have turned to the question of Iran.
Amy Ayalon: Yes.
Charlie Rose: What should Israel do?
Amy Ayalon: Iran is a unite site. We cannot live with Iran having a nucleer military power. We sould not accept it.
It is clear and open that Israel is very uncomfortable of Iran's power. Is not it apparent that those who spill out their hatred against Iran are helping to Israel?
Amy Ayalon: The question is how much time do we have? And what should we do? Now for me, how much ime do we have is with a correlation to what should we do.
Israel is confessing that its moment of being eradicated by Iran is very close. However, Turkish Economy Minister of AKP (Turkish ruling Party of Erdogan) explained how they would help Israel and he prayed for Israel during Israeli dirty war on Gaza in 2014.
Amy Ayalon: Because if we are going to unilaterally without an American or ınternational support without creating an athmosphere in the Middle East, it is not only we shall have to face the reaction. Probably it is too late. All what we can achieve with our military power is probably to delay the program. I do not know… for 12, 18 or 6 months. But if assumption is that we are a part of that coalition, based on a kind of SUNNI coalition.
It is clearly understood that Israel is organizing the Shia-Sunni polarization in Iraq, Syria, Yemen. Moreover, Turkey, Egypt, Saudi Arabia are moving in this planned context.
Charlie Rose: What do you mean by Sunni coalition?
Amy Ayalon: Sunni coalition that means Turkey, Egypt, Jordan, Saudi Arabia understand that the major conflict is Shia led by Iran and they create this coalition as I mentioned before. You know.. to create this coalition that will face Iran. The Palestinian- Israeli conflict okay..
Imam Khomeini warned us about sectarian plot and identified the plots by saying:
"He who does shiism while he is a Shia and he who does sunnism while he is a Sunni is neither Shia nor Sunni; he is the hand of Imperiailsts among us.