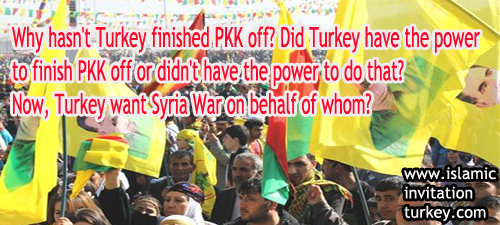 Why are the Syrian Fighter Jets that strike terrorist attacking Suleyman Shah Tomb targeted by Turkey?
– Is there any secret cooperation between terrorists and Turkey?
-Wasn't Suleyman Shah valuable, precious? Instead of helping Syria to target those terrorists WHY does Turkey hamper Syria?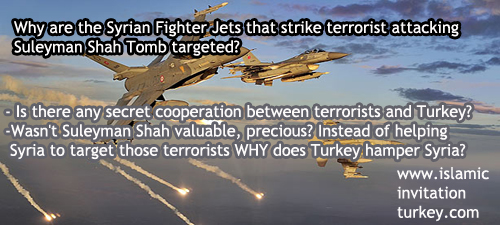 While the Turkish Jets that downed by Syria fall in Syria's soil, The Syrian Jets downed by Turkey do NOT fall in Turkey's Land. WHYY? Who is violating border?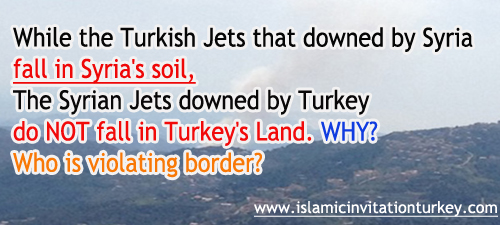 Those PKK killers came from North Iraq on foot and killed many people in Hakkari for hours and walked the same route of kilometres without being arrested BUT the Syrian Fighter Jets' places located immediately. HOW?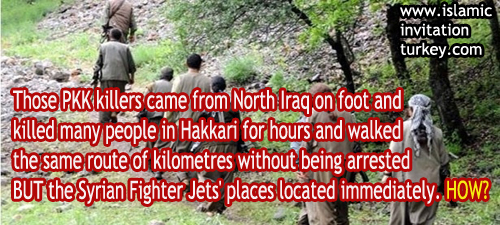 Does PKK have an army more stronger than Syria's one? Why does Turkey give a compassion hand to PKK as if the PKK didn't massacre anyone?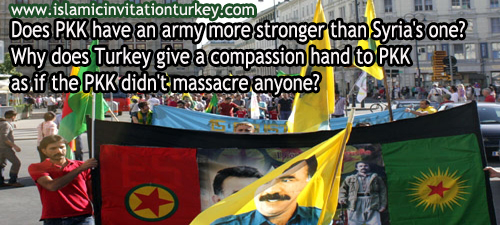 Turkey haven't taken revenge from PKK that killed ten thousands of our people and isn't it a service for Zionism to make many other mothers cry for the sake of Al- Qaeda terrorists? Didn't you say: "Mothers won't cry anymore!"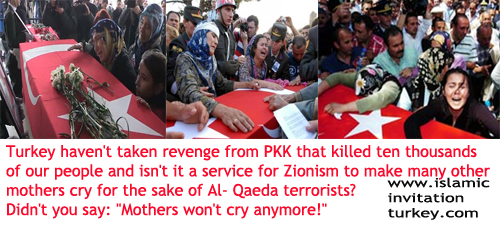 Why hasn't Turkey finished PKK off? Did Turkey have the power to finish PKK off or didn't have the power to do that? Now, Turkey want Syria War on behalf of whom?