Iran
EXCLUSIVE: Iran Border Guards Arrest 312 Foreign Nationals in Bordering Heights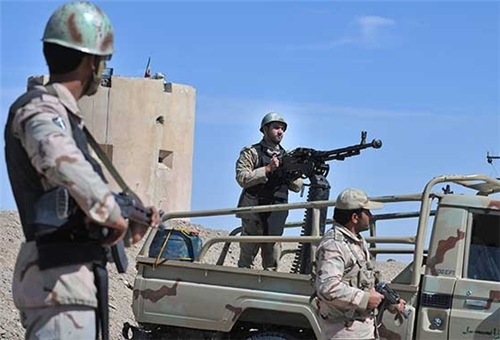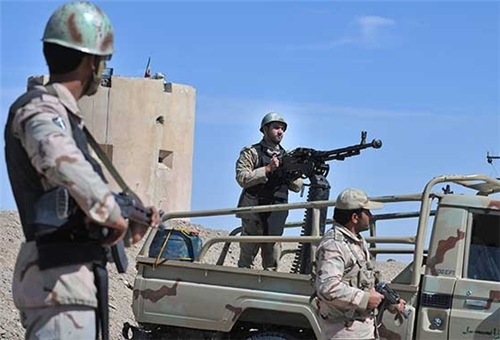 Iran has detained 312 foreign nationals at its Northwestern borders in the past 24 hours, officials said Wednesday.
"The Iranian border guards in Maku (in West Azarbaijan province) have arrested 312 foreign nationals in the bordering heights of Maku and discovered and seized 2 kilograms of illicit drugs from them," Deputy Commander of West Azarbaijan province's Border Guards for Information Hassan Mohammadzadeh told FNA on Wednesday.
He said Maku is one of the border towns used by foreigners and drug traffickers to cross the borders but the border guards in the region are vigilant enough to prevent illegal crossings.
Police officials announced on Tuesday that the Law Enforcement police's seizure of illicit drugs has increased by nearly one third over a short period.
"We have seized 126 tons of narcotics in countrywide operations in the past 2.5 months which shows a 30 percent rise compared with the figures of the similar period in the last year," Iranian Deputy Police Chief Brigadier General Eskander Momeni said, addressing a ceremony in Tehran.
He, meantime, called on all concerned bodies to help the police in its arduous anti-drug campaign.
Earlier this month, a senior official announced that the drug combat squads of the country's Law Enforcement Police had seized more than 100,000 kilograms of illicit drugs in countrywide operations in the first two months of the current Iranian year (March 21, 2015 –May 22, 2015).
"The Iranian police have seized over 100 tons of narcotics in the first two months of the current year showing a 34 percent rise as compared to last year's corresponding period," Deputy Head of Iran's Anti-Drug Headquarters Alireza Jazini told reporters in the city of Kerman, Southeastern Iran.
He noted that opium, crystal and heroin comprise most of the illicit drugs seized from drug traffickers in Iran.
The Iranian anti-narcotic police have always staged periodic, but short-term, operations against drug traffickers and dealers, but the latest reports – which among others indicate an improved and systematic dissemination of information – reveal that the world's most forefront and dedicated anti-narcotic force (as UN drug-campaign assessments put it) has embarked on a long-term countrywide plan to crack down on the drug trade since five years ago.