Iraq
Middle East
EXCLUSIVE: Iraqi Army Makes Remarkable Advances in Fallujah City, Kills Senior ISIL Commanders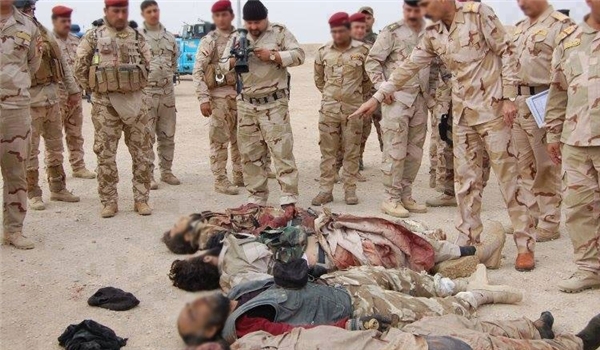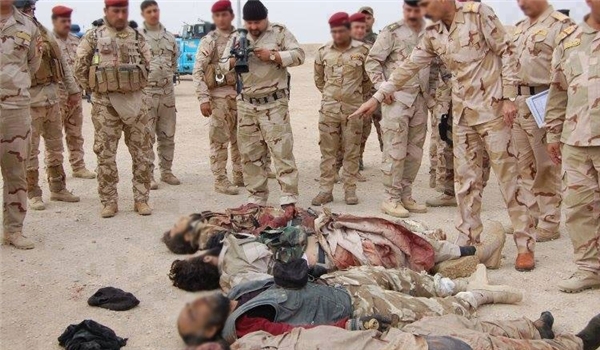 The Iraqi army and the volunteer forces made considerable advances against the Takfiri terrorists in the Western part of the city of Fallujah in Anbar province on Wednesday, killing notorious ISIL commanders in fierce clashes.
The Iraqi forces advanced in the strategic region of al-Saqlaviya and reached the surrounding areas of al-Habaniya military base near the riverside.
Over 40 terrorists were killed in the Iraqi forces' attack on their positions in al-Saqlaviya region.
The main purpose of the Iraqi forces' attacks on the Western part of Fallujah was cutting the terrorists' supply lines with the surrounding areas of al-Saqlaviya region.
Notorious ISIL commanders, including Abu Ali al-Salmani, Abu Mansour, Abu Jafar al-Shami, Abu Torab al-Shami and Abu al-Ez al-Souri were among scores of terrorists killed in the Iraqi forces' attacks on the Western part of Fallujah city.
In a relevant development on Tuesday, the Iraqi Security forces managed to cut off supply routes to ISIL terrorists in city of Fallujah.
Iraqi military commanders added the security forces also opened safe passages for the locals to exit the city which has been occupied by the Takfiri terrorists since 2014.
According to media reports, meanwhile, a military commander told reporters that liberating the city will be a gradual process as the noose around ISIL terrorists is being tightened.
This is considered as a significant progress for the Iraqi security forces, as the Iraqi forces recently increased their efforts to win back the strategic city in Western Iraq.
The ISIL terrorists have sustained heavy losses and casualties in recent attacks on their positions in Anbar province in Western Iraq.
During a recent operation Iraqi forces killed 30 terrorists while advancing towards al-Sajjariya region located to the East of Ramadi city and razed their strongholds while defusing seven roadside bombs. It also said that 14 terrorists, including two snipers, were killed and their strongholds were destroyed during the Iraqi air force strikes on their positions.