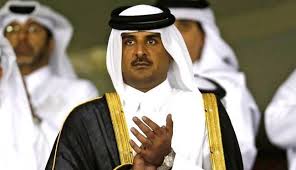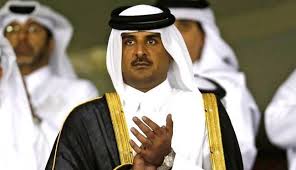 Bouthaina Shaaban, Syrian president's political and media advisor, says the United States has adopted a hypocritical stance toward Syria, but it calls it a "policy" which we now witness is showing signs of failure.
Speaking at an exclusive interview with Al-Alam in Syrian capital Damascus Shaaban said, the United States is struggling to make an exit for itself from the chaos it has been leading in Syria which not only targeted Syria, but was also aimed at "changing the image of the region".
"Since three years ago and start of the extensive war on Syria, we saw that international criteria have changed; that's why I think the result of this war is going to show which axis is more powerful and will stay in the region… The result will as well determine characteristics of the regional balance," she said.
She then referred to changes undergone in the war Syria has been dealing with, saying that, "at the beginning, it was Qatar which led the war and unfortunately made the Arab League to accompany it, but later the keys to the war on Syria were given to Saudi Arabia".
"If we set aside recent agenda in which Saudi Arabia and US are getting closer over Syria, we can say that Qatar, Turkey and then Saudi Arabia were playing as US and West's agents against the resistance axis, and unfortunately it is the truth," she said.
"What came at a surprise was the fact that those who called themselves Arab countries, were at head of the arrow that targeted Syria, however, this revealed the realities," Shaaban added.
The Syrian official further referred to the Turkish President Recep Tayyip Erdogan and his government's role in the ongoing war in her country and said, "Erdogan government thought it had the region's situation under control, and of course, I say Erdogan government, because I want to make it clear that my assertions are not against Turkish people".
"Erdogan government is a Brotherhood government, and he proved this by supporting the Egyptian Muslim Brotherhood; unfortunately they came to act with Ottoman thoughts".
She stressed, "the regional conspiracy was with no doubt, done with assistance of the US and the West, which not only aimed for Syria, it had Iran, Hezbollah, resistance and anyone who said no to the US under its target".
Shaaban said the US "knows well where it has ended up in Syria". She added recent reports of US envoy Robert Ford getting retired because "he misses his family" after he led different groups in their war to topple the government for nearly three years, was one of the signs showing the US is trying to make a way out of Syria. "They want to prevent further losses as much as possible."
"The American administration has actually adopted a hypocritical stance on Syria, but from their point of view all these hypocrisy is politics."
"If we take a look into (US secretary of State) John Kerry's recent trip to the region, we see that he speaks with a different tone in different places. Seeing such an act from a person who comes from a major economic and military power, without a doubt shows US policies are shaking."
She added that US President Barack Obama has only two more years in office and now he is trying not to leave a negative image of himself.
"Recent changes in US relations with Iran and the agreement-like event between US and Russia are all parts of Obama's attempts to introduce himself as an American president who stood against wars and tried for peace in the world."
Shaaban said, the US has now left things somehow to Saudi Arabia, to conduct the war in its own way.
"Saudi Arabia is now giving financial and military support to the al-Nusra Front, Islamic State of Iraq and Levant and all other terrorist groups," she added.
She stressed however that, "I believe that they will fail, especially at a time when national reconciliation is improving fast inside Syria".
"Even those Syrians who were deceived are now changing their minds. They are now facing with the dangers and the truths."
Syria sank into war in March 2011 when pro-reform protests turned into a massive insurgency following the intervention of Western and regional states.
The unrest, which took in terrorist groups from across Europe, the Middle East and North Africa, has transpired as one of the bloodiest conflicts in recent history.