Syria
EXCLUSIVE: Syrian Army Close to Winning Back Jisr Al-Shughour in Idlib Province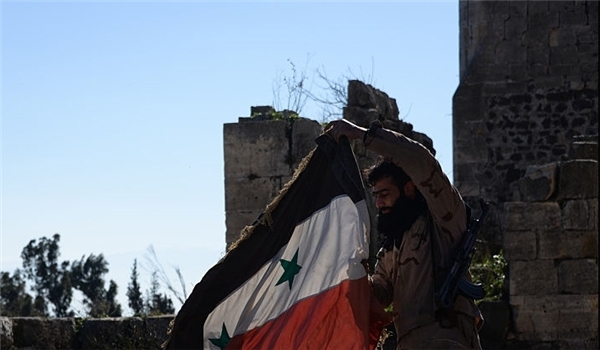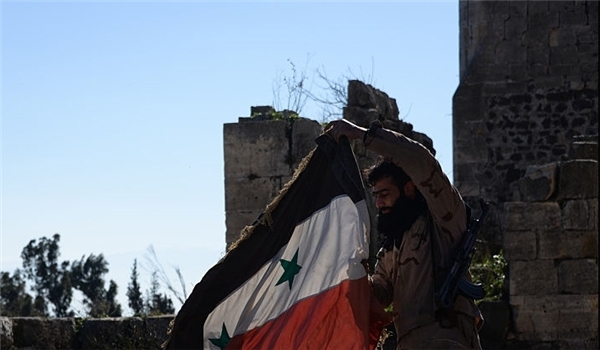 The Syrian army and the Lebanese Hezbollah resistance movement made considerable gains in Idlib province, Northwestern Syria, deploying troops in a region close Jisr al-Shugour and preparing for a major offensive to take back the city.
Military sources confirmed that the Syrian troops and the Lebanese resistance forces are now only a quarter of a mile away from Jisr al-Shughour.
"The army and Hezbollah's joint forces have deployed in a region around al-Sarmania village which is adjacent to Jisr al-Shughour… ," a military source told FNA on Monday.
On Sunday, the Syrian army seized back new areas in heavy clashes with Jeish al-Fath Takfiri terrorists in Idlib countryside.
The army units took control of the towns of Tal Hakma, Tal Awar and Marj al-Zahour in Idlib province, Northwestern Syria.
Tens of terrorists were killed and dozens more injured in fierce clashes with the Syrian troops while a large number of them fled the scene.
The Syrian army is now advancing towards the towns of Farika and al-Qahera.
Last week, a notorious Saudi ringleader of Ahrar al-Sham terrorist group, was killed in Idlib province.
Abdulrahman al-Khazir, a high-profile senior commander of the Ahrar al-Sham terrorist group, was killed in fierce clashes with the volunteer forces in the al-Sawaqiye region near the al-Fooheh town in North of Idlib city.
FNA dispatches from the region said bloody clashes are underway between the foreign-backed Takfiri terrorist group and the popular forces as the joint troops of Ahrar al-Sham and Al-Nusra Front have kept the siege of Al-Fooheh and Kafria towns.
The reports also said that the volunteer forces destroyed a militants' tank and its crew.
Idlib has been under the Takfiri terrorists' heavy missile and mortar attacks in recent months.
Syria has been battling foreign-sponsored militants since March 2011. The violence fueled by Takfiri terrorist groups, including al-Nusra Front and Ahrar al-Sham, has so far left over 3,000 people of al-Fooheh and Kafria dead.