Syria
EXCLUSIVE: Syrian Army, Hezbollah Forces Push Back Terrorists in Idlib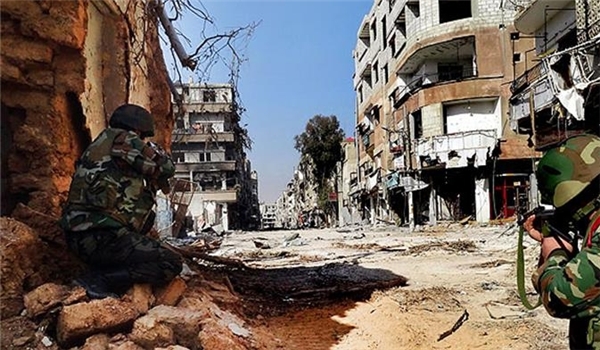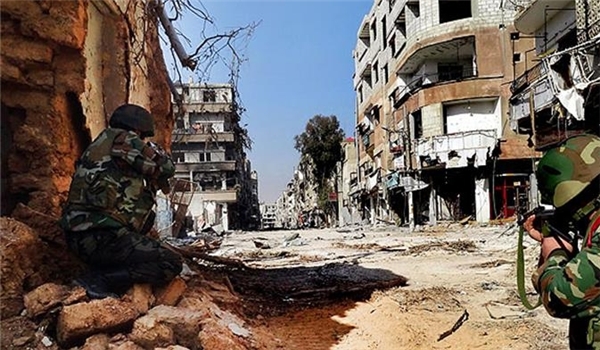 The Syrian army and the Lebanese Hezbollah resistance forces attacked the Takfiri terrorist groups' positions in the countryside of Idlib, Northwestern Syria, pushing back the militants from Sahl al-Qab region.
The Syrian troops and resistance forces pushed back Al-Nusra Front and Jeish al-Fath terrorists from al-Zayareh and al-Mashik regions in Sahl al-Qab in the Southern parts of Idlib province.
In July, a senior political analyst said the Syrian government will start earning military gains in the coming days.
"Syria will witness new political and military developments in favor of the Damascus government," Researcher Suleiman Suleiman told FNA late in July.
He further pointed out that the recent military victories of the Syrian army shows that attempts to make the situation in Northern Syria critical have failed.
Suleiman said that the Syrian army is preparing for massive ground and air operations to purge Northern Syria of Takfiri terrorists.
"The intensified attacks by the terrorists at the present juncture shows that no political plan (for resolving the Syrian crisis) can be raised in international circles," he added.