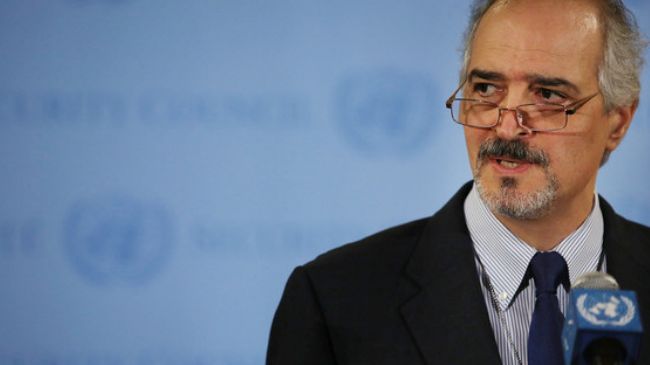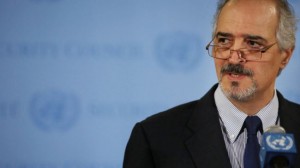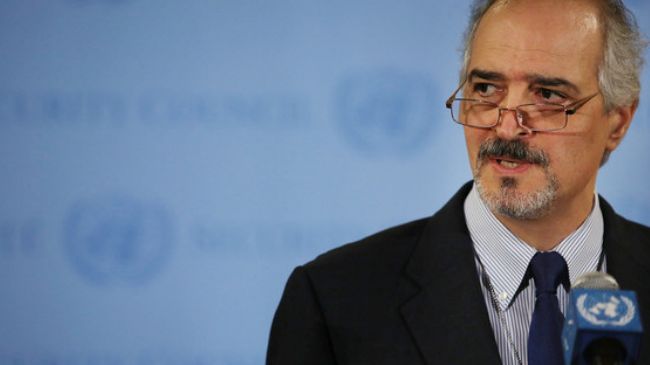 Syrian Ambassador to the UN Bashar al-Ja'afari says Saudi Arabia has provided the militants in Syria with chemical weapons to carry out the deadly attack of August 21 in the Damascus suburb of Ghouta.
"The Saudi intelligence provided this chemical substance to the rebels in the neighborhood of Damascus and asked them to use it against the government and then to accuse the [Syrian] government of doing so," Ja'afari said on Friday.
It was "something that we warned against it six months before, in an official letter circulated to the Security Council members and to the [UN] Secretary-General, dated December 17," he added.
The Syrian diplomat also stated that his country has become the victim of the interference of certain countries, including Turkey and Qatar, in its internal affairs.
The Syrian envoy said now that the fact has become crystal clear, the same countries supporting the insurgents are denying their links to these groups.
On September 14, Russia and the United States agreed on a deal, according to which Syria will have its chemical weapons eliminated and the US will in return not carry out planned strikes on the Middle Eastern country.
The agreement came after days of mounted war rhetoric against Syria by the US and some of its allies, which blamed Damascus for a fatal chemical attack on the outskirts of the Syrian capital on August 21.
Damascus has repeatedly denied the accusation, saying the attack was carried out by the militants operating inside the country as a false-flag operation.
Ja'afari also criticized the selective approach taken by the UN Under-Secretary-General for Humanitarian Affairs and Emergency Relief Coordinator Valerie Amos regarding the situation in Syria.
"Mrs. Amos is not very well briefed by her aides about how far the UN system is deeply involved in refusing this kind of irresponsible and provocative behavior by some member states," the Syrian diplomat pointed out, adding, "We are acknowledging and saying that yes we have a humanitarian situation prevailing in the country, but we should know and say what are the root causes of this humanitarian situation."
Syria has been gripped by deadly unrest since 2011, with the Western powers and their regional allies, especially Qatar, Saudi Arabia, and Turkey, supporting the militants operating inside Syria.
In May, Syrian President Bashar al-Assad said militants from 29 different countries were fighting against his government in different parts of the country.
According to the United Nations, more than 100,000 people have been killed and millions displaced in the violence.