Iran
'Expert talks after Iran-IAEA meeting'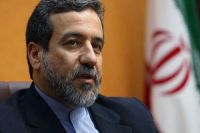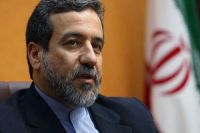 A top Iranian nuclear negotiator says the expert-level talks between Iran and the 5+1 group will be held following the next meeting between the Islamic Republic and the International Atomic Energy Agency (IAEA).
According to Press TV, on Monday, Abbas Araqchi stated that the meeting between nuclear and scientific experts from Iran and the five permanent members of the UN Security Council–the United States, China, Russia, France, and Britain–plus Germany would be held after Iran and the IAEA meet in Vienna on October 28.
He went on to say that either Geneva or Vienna would host the upcoming expert-level meeting between Iran and the world powers, noting that no date has yet been set for the planned meeting.
Araqchi further noted that the director general of the Political and Legal Affairs in the Iranian Foreign Ministry, Hamid Baeidinejad, will head the Iranian expert delegation.
The Iranian deputy foreign minister further noted that the outcome of the expert-level meeting between Iran and the five veto-wielding permanent members of the Security Council plus Germany will be relayed to nuclear negotiating teams involved in the talks over Tehran's nuclear energy program.