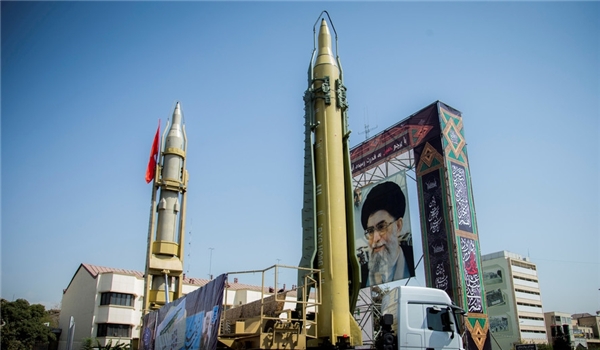 Experts and pundits have been surprised by improvements in Iranian ballistic prowess after satellite images displayed accuracy of Iranian missile stikes on US airbase in Ein Al-Assad Southwestern Iraq.
Iran fired more than a dozen missiles early Wednesday at two American military bases in Iraq in retaliation for Washington's assassination of Tehran's elite commander, Islamic Revolution Guards Corps (IRGC) Qods Force Commander Lieutenant General Qassem Soleimani, warning of further strikes against the Unted States.
US came to surprise everyone after it declared victory hours after Iran struck two American bases, with President Donald Trump claiming "no Americans" were harmed in Tehran's attack. While the American leader recently declared that the US would wipe out 52 Iranian state and cultural targets if Washington interests were attacked, he struck a more conciliatory tone in his speech on Wednesday, backing away from threatening further strikes against Tehran.
Tehran has stated that the country was not after killing anyone although "tens of US troops have likely been killed and wounded and were transfered to Israel and Jordan on 9 sorties of C-130 flights", rejecting Washington's speculation that Iran deliberately sought to avoid US military casualties in its missile strikes in Iraq, which some believe provides further evidence of the preciseness of Tehran's missile systems.
Jeffrey Lewis, a US arms control expert, posted satellite images of destroyed buildings and structures at Ein Al-Assad Airbase in Southwestern Iraq on Twitter, stating that missiles produced by Iran enjoy high precision-striking power.
The weapons expert also mocked claims by Pentagon officials that Iran deliberately avoided human targets, saying that "this is insane but if that's the lie we're going to tell ourselves so that our fragile masculinity doesn't drag us into war".
Lewis is director of the East Asia Nonproliferation Program for the James Martin Center for Nonproliferation Studies at the Middlebury Institute of International Studies at Monterey. He has written two books on China's nuclear weapons, and numerous journal and magazine articles, blog posts, podcasts, and tweets on nonproliferation and related topics.
A nuclear expert at the Massachusetts Institute of Technology, Vipin Narang, admired precision of ballistic missiles produced by Tehran used in recent attacks against US bases in Iraq, stating that "the accuracy revolution is real and no longer a monopoly of the US".