Middle East
Palestine
Explosion Hits israeli-owned Cargo Ship in Gulf of Oman
An explosion has struck an Israeli-owned ship near the strategic mouth of the Gulf, the United Kingdom Maritime Trade Operations (UKMTO) and a maritime security firm said on Friday.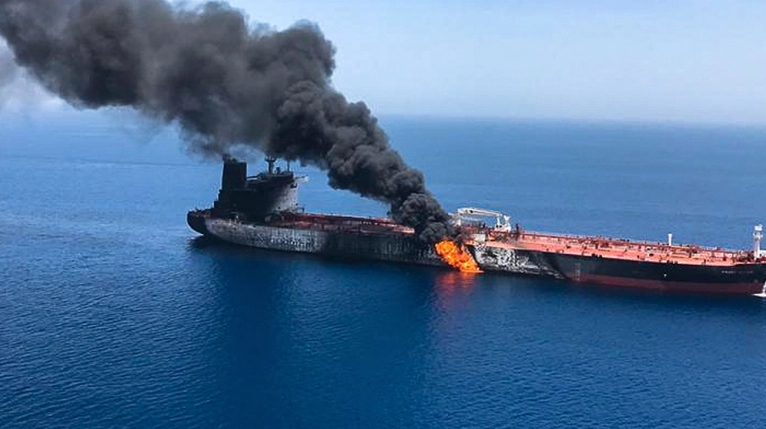 The crew and vessel were not hurt, according to the UKMTO, which is run by the British navy. The explosion forced the Bahamas-flagged ship, the MV Helios Ray, to head to the nearest port.
The incident occurred at 20:40 GMT on Thursday, the UKMTO said, but gave no details about a possible cause.
"Vessels transiting the area are advised to exercise caution," it said.
The US Navy's Bahrain-based 5th Fleet was "aware and monitoring" the situation, Commander Rebecca Rebarich told The Associated Press news agency. She declined to immediately comment further.
The British maritime organization gave the ship's last position as off the coast of Muscat, the capital of Oman.
Israeli Transportation Ministry said it was not aware of the incident.