Syria
Explosion in Syrian capital kills 15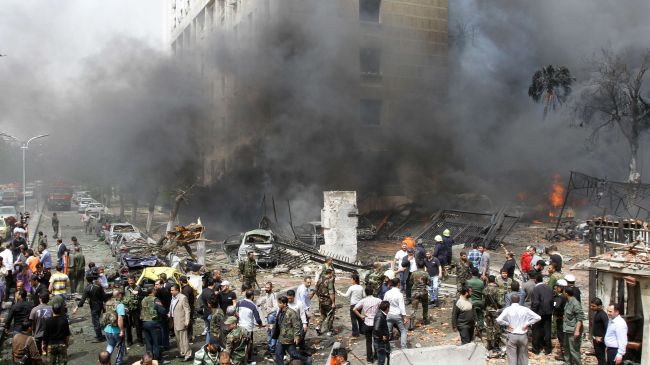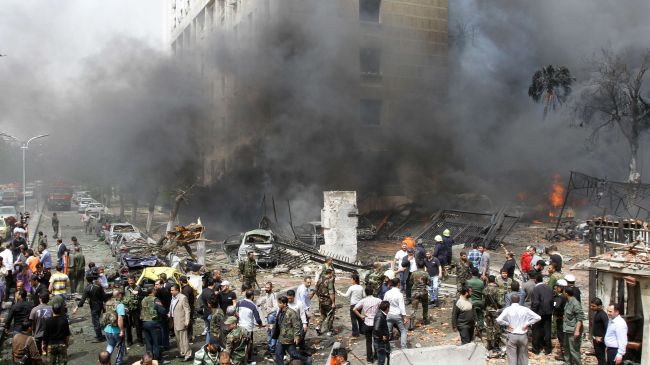 At least 15 people have been killed and dozens injured after a car bomb explosion in central Damascus, followed by intense gunfire in the Syrian capital.
"Terrorists detonated a car bomb between Sabaa Bahrat square and Shahbander Street," Syrian state television, Al-Ikhbariya reported on Monday.
Heavy gunfire was heard shortly after the blast and a column of smoke began to rise in the area.
Children are believed to be among the dead and wounded as the explosion took place near a school, the report added.
The explosion occurred near AFP's Damascus office, blowing out the windows. No AFP employee was reported to be injured.
On Saturday, four people, including a woman, were killed after foreign-backed militants fired several mortar shells at residential areas in the Syrian capital, Damascus.
The shells hit Baramakeh and Kafar Susah districts in the city center. Some 13 citizens, including two children, were wounded in the shelling.
Syria has been experiencing unrest since March 2011. Many people, including large numbers of Army and security personnel, have been killed in the violence.
The Syrian government has said that the chaos is being orchestrated from outside the country, and that a very large number of the militants operating in the country are foreign nationals.
Several international human rights organizations have accused foreign-sponsored militants of committing war crimes.