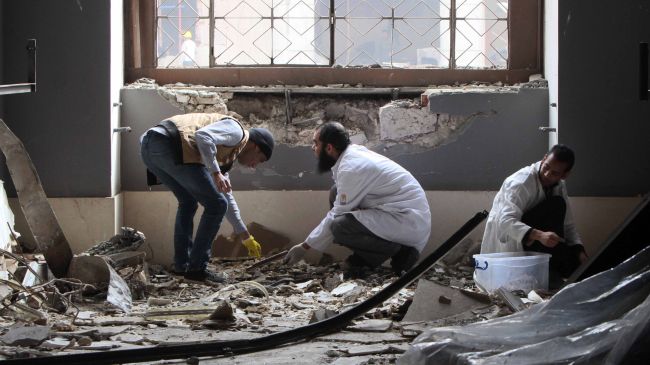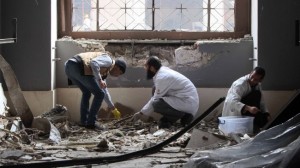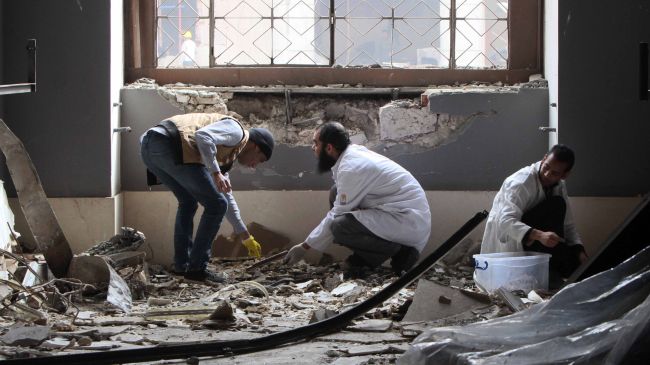 Two bomb explosions have struck near Egypt's presidential palace in the capital, Cairo, leaving two police officers dead.
According to the Egyptian Interior Ministry, a colonel was killed and several policemen injured on Monday when a bomb they were trying to defuse exploded.
Later as policemen cordoned off the area and tried to defuse another explosive, it went off killing a lieutenant colonel. Several officers were also wounded in the incident.
It was not immediately clear whether President Abdel Fattah al-Sisi was in the Ittihadiya Palace when the explosions took place.
On Wednesday, five small bombs exploded in the Cairo metro stations, injuring five people, while two people were killed when two bombs went off on Saturday in a telecommunication tower.
The attacks come after several days ago a militant group warned that it had planted explosives near the presidential palace in the capital.
Egypt has been struck by a wave of violence since the ouster of the country's first democratically-elected president, Mohammad Morsi, in July 2013 in a military coup led by Sisi, the then commander-in-chief of the Egyptian army.
Following Morsi's ouster, Sisi announced his candidacy for the nation's presidency and was sworn in as president after winning last month's election, in which less that 50 percent of eligible voters participated.
Egypt has been also the scene of regular anti-government protests and clashes with security forces since Morsi's ouster. Rights groups say the army's crackdown on the supporters of Morsi has left over 1,400 people dead.