Syria
Explosive Device Factory, Rockets Destroyed in Homs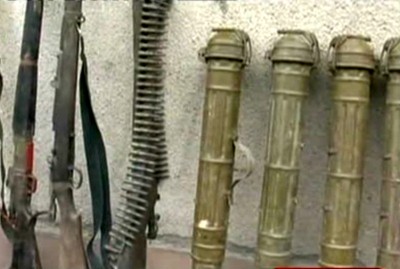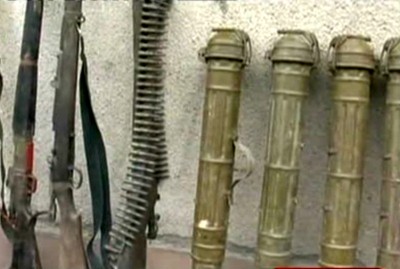 Syrian Army carried out a special operation on Friday in which it targeted a factory used by terrorists to make explosive devices in al-Raam Square in Taldao in al-Houleh area in the countryside of Homs.
SANA reported quoted a source in the province as saying that besides the factory the army members also destroyed three barrels full of gunpowder, three thermal rockets, a weapon warehouse and a mortar.
The source pointed out that the operation resulted in killing a number of terrorists, while others were injured.
Terrorists Killed in Hama Countryside
A unit of the armed forces clashed with an armed terrorist group in al-Taman'a town in al-Ghab in Hama. An official source told SANA that the clash left a number of terrorists dead, among them Mohammad al-Khaled, Ibrahim al-Hussein, Mohammad al-Moussa, Saqar al-Doulimi, Ahmad Hamida and Moussa al-Fawwaz.
Units of the armed forces destroyed terrorists' gatherings in Idleb countryside.
A source in the province told SANA that "Units of the armed forces eliminated gatherings of terrorists in al-Ghassaniyeh and al-Aliah in Jisr al-Shughour countryside and in Bennish, Taftanaz and Saraqeb. Several terrorists were killed and others injured, the source added.
15 Terrorists Killed in Clashes after Dispute over Distributing Loot in al-Marjeh, Aleppo
Clashes erupted on Friday between two terrorist groups in al-Marjeh neighborhood in Aleppo city, following a dispute over distributing the money and loot they had stolen from the citizens' houses and shops.
Some fifteen terrorists were killed as a result of the clashes including Ahmad Hamid Sinjar, Faisal Sinjar, Turki Azzo al-Turki, Fares Hantoush, Malek Hantoush, Abdo al-Abdo al-Shaghil, Karmo Jamal al-Ashqar, Mohammad Makhlout, Abdul-Karim Omar al-Taqqal, Khalid Hussein al-Taqqal, Shehada Mohammad Shehada, Hassan Targhouth, Hussein Targhouth, Hamdo Sharbik and Hassan Sharbik.