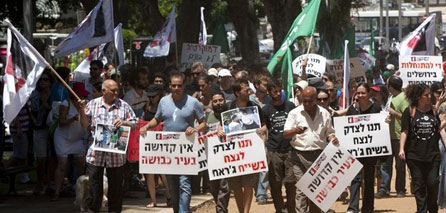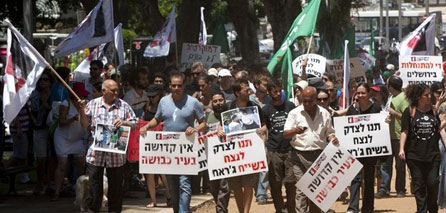 A human rights organisation said that the Israeli occupation has started expelling Jerusalem residents who carry West Bank IDs despite the fact that they lived in Jerusalem even before it was occupied in 1967.
The Jerusalem Center for Social and Economic Rights (JCSE) said that many of those residents have been living in the holy city before June 1967, they own property and have fixed addresses there.
The JCSE said in a statement on Friday that most of those victims fell into the trap of the Israeli ministry of interior which announced a few years ago that it will sort out their residence in Jerusalem if they applied to the ministry, a promise which did not materialise and instead those people were obviously placed on a to be deported list.
The center said that it warned Jerusalem residents from dealing with the ministry's announcement as it viewed from the start as a trap with the purpose of getting information from the residents to help the ministry to strip them of their residency rights.