Syria
Externally supported and financed Gunmen kill 27 people in southern Syria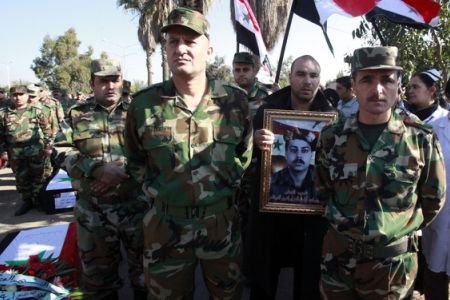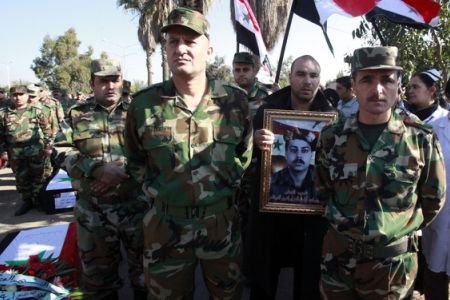 Activists say at least 27 Syrian soldiers and security forces have been killed after they came under attack from armed groups in the south of the country, Press TV reports.
The gunmen reportedly ambushed a group of government forces in the Syrian province of Dara'a on Thursday.
A video posted on YouTube purportedly showed a group of armed men claiming responsibility for the ambush.
The attack is the latest one in an unrelenting bout of violence that has been plaguing Syria in the past months.
The unrest broke out in Mid-March with demonstrations held both against and in favor of President Bashar al-Assad.
The Syrian opposition accuses the Syrian government of a harsh clampdown against protesters and holds Damascus accountable for the killing of hundreds of people.
But the government blames "outlaws, saboteurs and armed terrorist groups" for the unrest, saying it is being orchestrated from abroad.
It argues that Syrian security forces have been given clear orders not to harm civilians and refers to the large number of soldiers, border guards and police personnel killed by unknown armed men.
The Syrian state TV broadcasting has been showing seized weapons caches and confessions by terrorists describing how they obtained arms from foreign sources.
The confessions prove that the recent developments in the country neighboring the israeli regime are aimed at stoking rebellion in the strategic country and bringing to power a US and israel-friendly government.