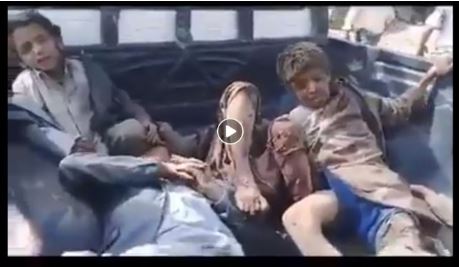 At least 50 civilians, mostly children, were killed, scores others injured when the Saudi-led coalition conducted deadly airstrikes targeting a busy marketplace in northern Saada last Thursday.
Most of the victims were children whose school bus was directly hit by the aerial bombardment.
This  extremely graphic video shows the first moments after the massacre.