Lebanon
Extremists flock camp in Lebanon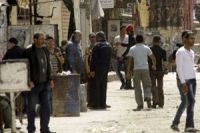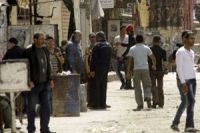 A report says extremist militants are flocking a Palestinian refugee camp in Lebanon with plans for terror attacks.
According to the report acquired by the Daily Star newspaper, extremist militants from Chechnya, Egypt, Tunisia and Syria have been flooding to Ain al-Hilweh refugee camp in southeastern port city of Sidon since January.
They have reportedly joined the Ziad Jarrah Brigades, which is part of the terrorist group of Abdallah Azzam Brigades.
The report stated "The Lebanese security forces had received information that these groups entered the country through the border town of Arsal…."
The report shows that the militants have been planning terrorist attacks to target diplomatic, military and security institutions.