Iraq
Middle East
Fallujah Tribes Stands Against ISIS Terrorists, Clashes Continuous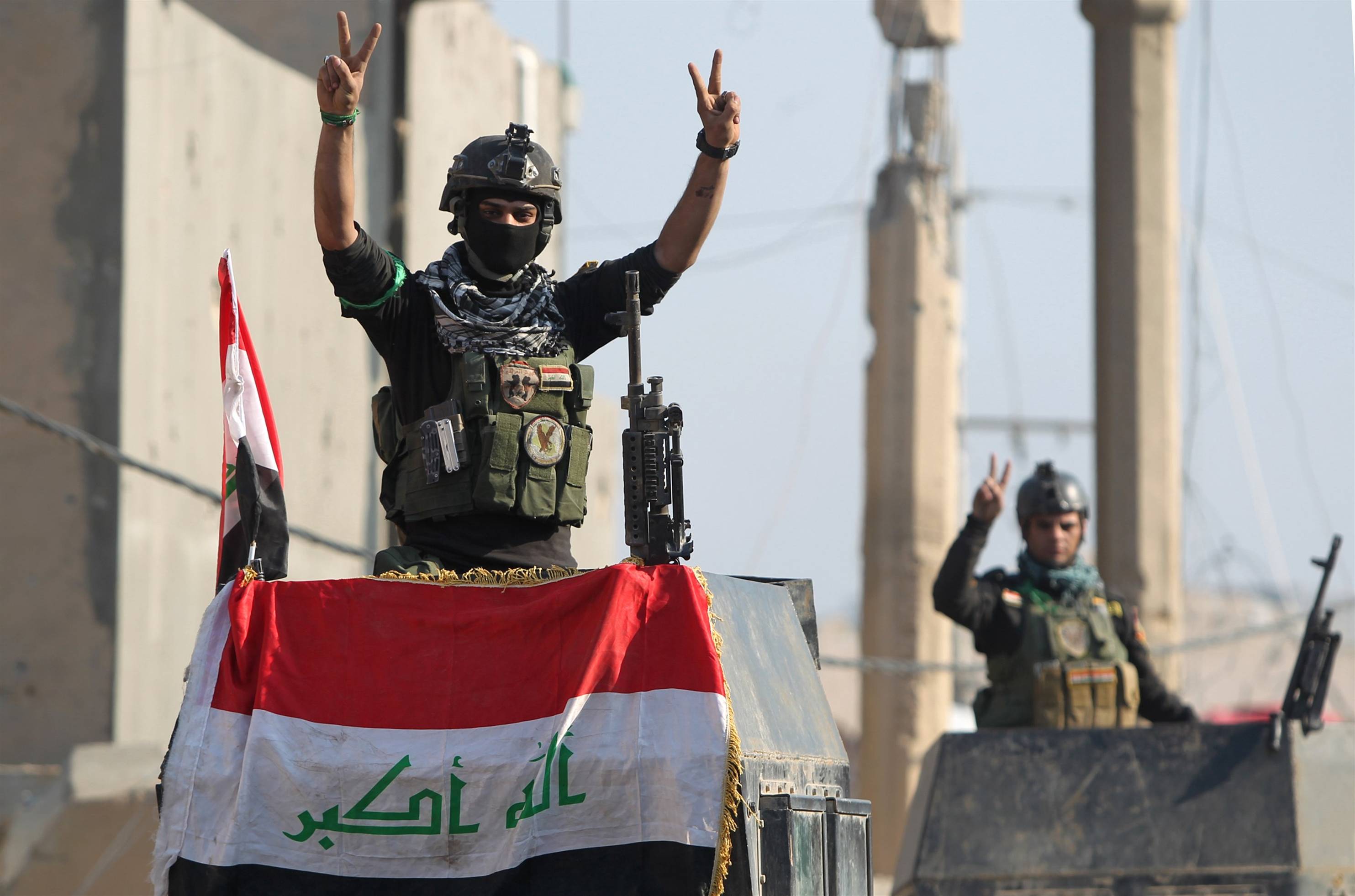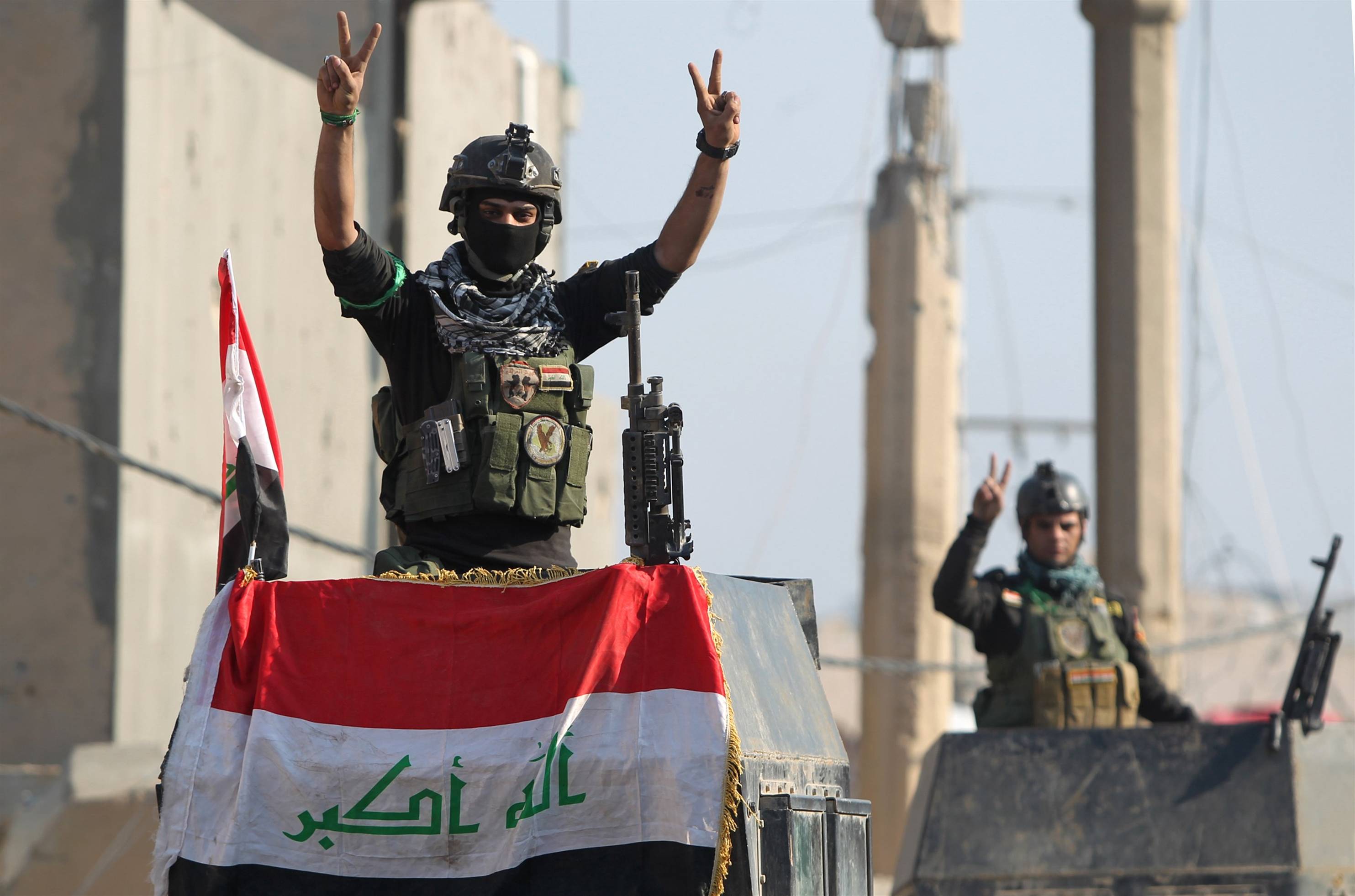 Deadly clashes erupted between Iraqi tribesmen and the So-called "Islamic State" terror group inside terrorists bastion Fallujah on Friday, a sign their longstanding hold on the city west of Baghdad is weakening.
Fallujah is one of two Iraqi cities still controlled by estimated 300 to 400 ISIS (ISIL or Daesh ) terrorists, and a concerted and sustained uprising by local tribes could pose a significant threat to terror Group.
The Friday Fallujah shootout pitted fighters from the Al-Juraisat, Al-Mahamda and Al-Halabsa tribes against the terrorists.
The initial fighting broke out between tribesmen and ISIS members known as Al-Hisba, who are responsible for enforcing religious strictures in the city, officials said.
Members of Iraq's elite counter-terrorism service flash the "V" for victory sign on December 29, 2015 in the city of Ramadi, the capital of Iraq's Anbar province, about 110 kilometers west of Baghdad, after Iraqi forces recaptured it from the ISIS Terror group. Iraq declared the city of Ramadi liberated from the "Islamic State" group Monday and raised the national flag over its government complex after clinching a landmark victory against the terrorists. AFP PHOTO
According to a police colonel, the fighting was ongoing in central and northern Fallujah as of Friday evening, and tribesmen torched an ISIS checkpoint on the outskirts of one northern area, AFP reports.
Issa Sayir, who was appointed by the Anbar governor to administer the Fallujah area, said the fighting began in Al-Jolan on the northwest side of the city, then spread to Nazal in its centre and Al-Askari on its eastern side.
Anbar provincial councilor Raja al-Barakat also said the unrest had spread to Nazal and other areas, and that the tribesmen urgently needed air and ground support.
Sayir said the gun battle reflected tensions resulting from increasingly difficult living conditions caused by Fallujah's isolation by the security situation.
Conditions in Fallujah are dire, with Anbar Governor Sohaib al-Rawi saying that the situation "has reached a state of famine".
"Sheikh Majeed al-Juraisi, a leader of the Al-Juraisat tribe, described the clashes as an uprising against ISIS in the city and called on the government and security forces to help residents who are fighting the jihadists. Juraisi said that tribesmen seized part of Al-Jolan area."
The interior ministry also said earlier in the day that tribesmen had seized parts of Al-Jolan and its outskirts but that IS later regained control.
Citing intelligence information, the ministry said the clashes began as a fight between Al-Juraisat tribesmen and the Al-Hisba in Al-Nizaiza market.
It escalated into a shootout in which light and medium weapons were used, and Al-Mahamda and Al-Halabsa tribesmen backed Al-Juraisat fighters, the ministry said.
Fallujah, which is located about 50 kilometres (30 miles) west of Baghdad, is the only Iraqi city apart from ISIS's main northern hub Mosul still under terrorist control.
"Tens of thousands of civilians are estimated to be still inside Fallujah.Fallujah become ISIS key stronghold after 2014 armed attacks."
ISIS launched a sweeping offensive that overran areas north and west of Baghdad in June 2014, but security forces and allied fighters have pushed the terrorist back.
Tribesmen have played a key role in holding the terrorists back in multiple areas, including Haditha in Anbar, Amerli in Salaheddin province and Dhuluiyah in Diyala.