Syria
Families of Daraya rehabilitate their houses to return to normal life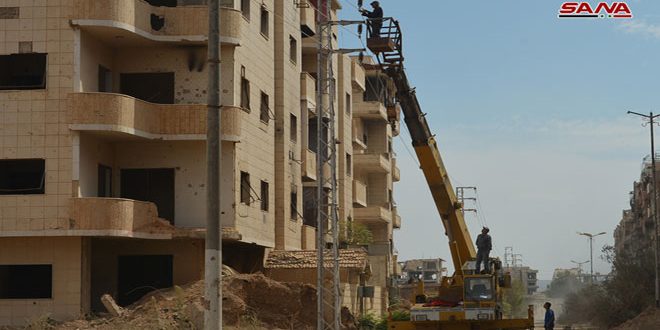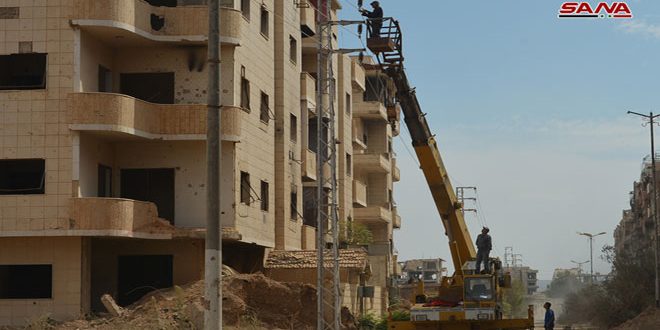 Damascus countryside, SANA-With high will and determination, families of Daraya, in Damascus countryside, in cooperation with the local municipality, are going ahead in rehabilitating their houses and shops, overcoming their wounds and suffering caused by terrorism.
Terrorism has struck Daraya, destroyed and sabotaged the families' properties, so the families are working hard to be able to return to their normal life.
Meanwhile, Directorates of Damascus countryside have worked to maintain the water and electricity networks in the region.
Nearly 100 thousand citizens are expected to return to Daraya successively.
All official establishments and schools in Daraya are ready now to receive the citizens and provide them with different basic needs of life.