Europe
Far-right activists scuffle with Black Lives Matter protesters in London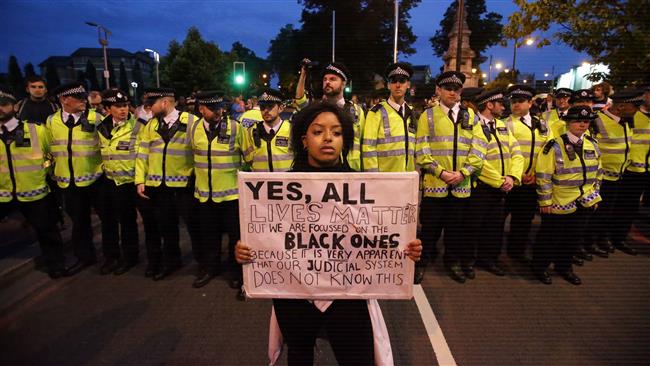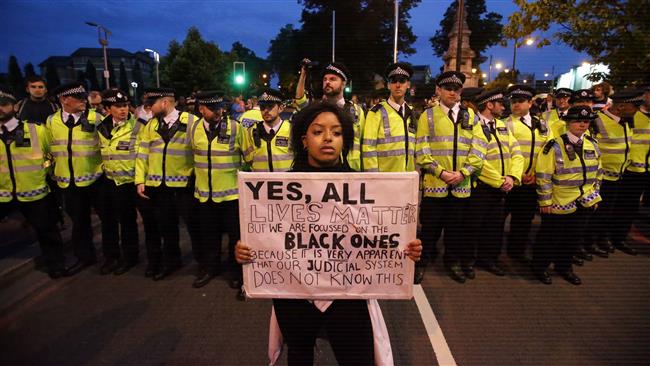 Members of a far-right pro-Brexit group have clashed with protesters taking part in a Black Lives Matter rally in London, leading to police intervention.
The scuffles took place on Saturday when demonstrators at the pro-Brexit march, which was organized by members of the South East Alliance movement, encountered a rival rally held by the Black Lives Matter movement, triggering clashes between the two groups.
Met police officers reportedly intervened to separate the two sides and avert escalation of the fighting, making at least two arrests in the process.
The ultra-right protesters, widely noted for their racist inclinations, were marching from Trafalgar Square to Downing Street, demanding the implementation of Article 50 of the Lisbon Treaty by the UK to leave the European Union.
On their way to Downing Street, however, the group came across the 'Black Lives Matter' activists protesting police racial profiling and brutality against black citizens and began engaging in scuffles.
There were no reports of any serious injuries during the incident.
Earlier this month, a major Black Lives Matter rally was held in London in solidarity with similar rallies across the United states, bringing Brixton section of the British capital to a standstill with the crowd chanting slogans such as "black lives matter," and "hands up, don't shoot."
The recent rallies were held in response to persisting shooting of unarmed African Americans by white police officers in the United States.