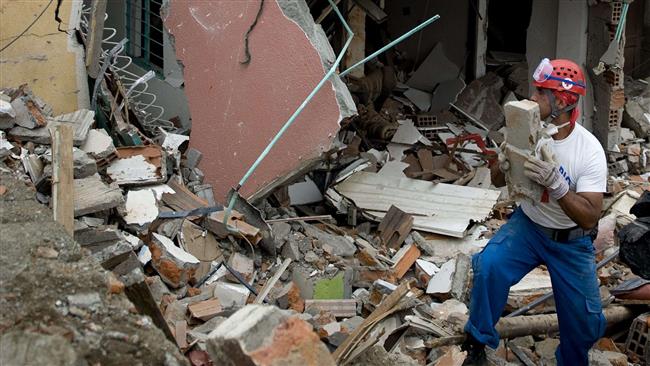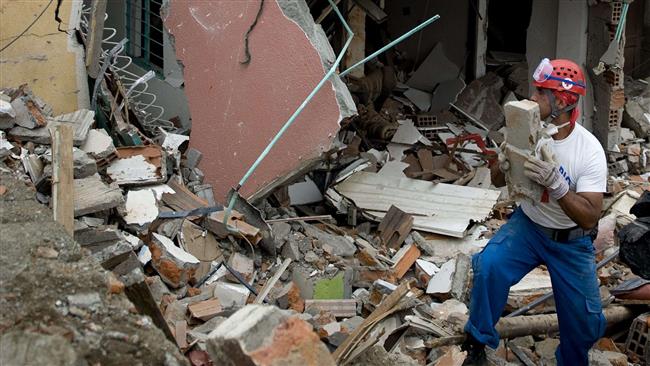 Suspected members of the Revolutionary Armed Forces of Colombia, commonly known as FARC, have set off a bomb targeting an oil pipeline in the country's northern region.
The Colombian army said in a statement on Wednesday that the Cano Limon-Covenas pipeline, the country's second-largest oil pipeline, located in the Department of Norte de Santander had come under attack.
"The FARC, using improvised explosive devices, were able to stop the flow of crude" in one area in Colombia's north, the army statement said.
Officials with the state oil company, Ecopetrol, said efforts were underway to prevent environmental damage, as well as the entry of oil into local water supplies.
The amount of oil released from the pipeline is not known.
The army said that, in a separate instance of violence, rebels attacked an army patrol in an unnamed part of the country "using explosives installed by terrorists of the 63rd Front of the FARC's southern flank," leaving at least four people dead and several others wounded.
Rebels also launched an attack against an army patrol in the town of Cartagena del Chaira in southwestern Colombia's Caqueta Department.
Earlier this month, FARC rebels carried out a bomb attack against a section of the Trans-Andean oil pipeline, located between the cities of Pasto and Tumaco in the country's southwest, leaving the area's water sources contaminated.
Colombia has witnessed a rise in clashes between the country's military and FARC rebels over recent weeks since a unilateral ceasefire declared by FARC fell apart.
The rebels have been engaged in talks with the government since 2012.
FARC, Latin America's oldest rebel group, has been fighting the Colombian government since 1964. Decades of clashes between the two sides have left more than 200,000 people dead and over six million others displaced.