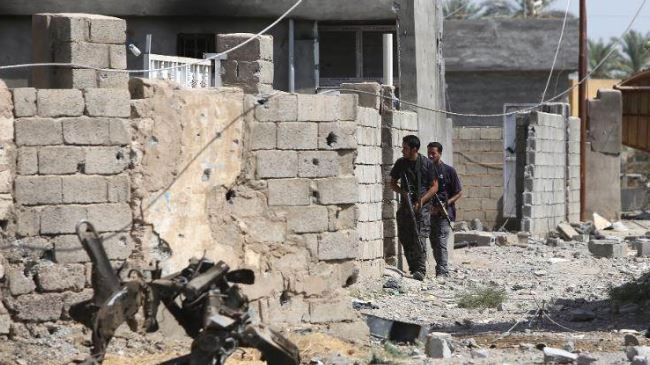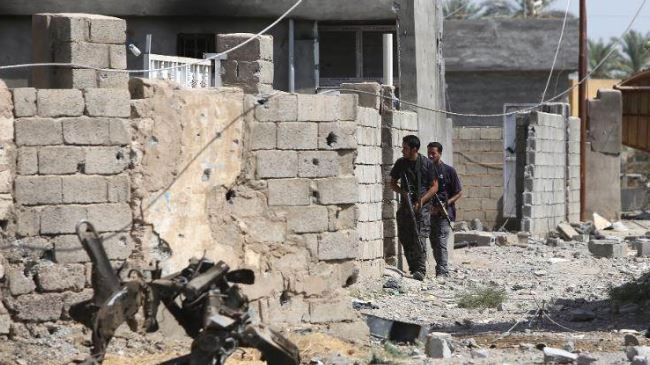 Nearly 20 members of Iraqi security forces and 40 ISIL Takfiri terrorists have been killed in clashes between the two sides in the western province of Anbar.
Iraqi security and medical sources said on Thursday that seven policemen along with four army soldiers were killed when the Takfiri terrorists carried out an attack on the police headquarters in the town of Hit.
Hit is located about 150 kilometers (95 miles) west of the capital, Baghdad. The town's police headquarters came under assault by a group of 25 gunmen shortly after midnight.
"The police killed 20 of them and the remaining five withdrew to the electricity building. They are still under siege. They have sniper rifles," said police colonel, Jabbar al-Nimrawi, adding that police, army, counter-terrorism elite troops and Sunni tribal forces have surrounded the building.
Meanwhile, in the city of Ramadi, which is also less than 100 kilometers (60 miles) west of Baghdad, the headquarters of Iraqi army's 8th Brigade came under attack by the Takfiris on Wednesday.
Six members of Iraq's federal forces lost their lives in the attack.
According to senior army officer, Awad al-Dulaimi, the militants "attacked from three directions," with 13 gunmen entering the compound.
"We killed the last one [of 13 gunmen] at 5:00 a.m. (0200 GMT) after fierce exchanges. We also killed seven who had come from another direction," he said
Anbar Province, which borders Syria, has been a major stronghold of the ISIL elements and continues to be largely controlled by the terror group.
ISIL controls large areas of Syria's east and north. The group first sent its militants into Iraq in June, seizing large parts of land along the border between Syria and Iraq.