Fate of Syria president non-negotiable: Ja'afari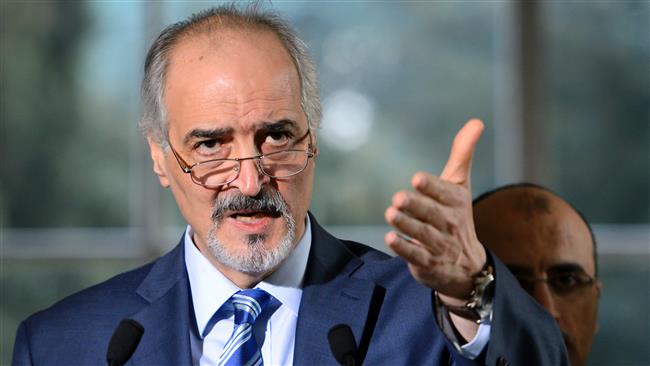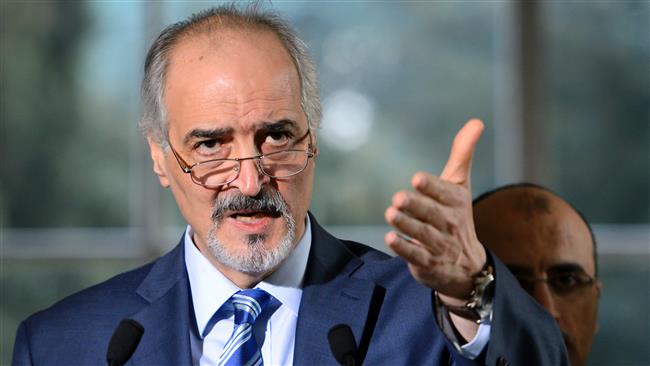 Syria's chief negotiator says President Bashar al-Assad's future is not up for discussion after the opposition insists on a transition without the Syrian leader, pushing peace talks in Geneva near collapse.
Bashar Ja'afari, speaking to Lebanese TV station Al Mayadeen, said his team is pushing for an expanded government as the solution to the war.
"In Geneva, we have one mandate only to arrive at an expanded national government only, this is our mandate," he said.
UN-sponsored peace talks came close to collapse on Monday after the opposition decided to suspend participation until Damascus starts discussing the creation of a transitional government.
The opposition High Negotiations Committee (HNC) said it would no longer attend meetings at the UN office in Geneva.
Ja'afari said Assad's fate could never be raised in peace talks nor was it a matter that any UN-backed political process could deliberate.
"This matter does not fall under the jurisdiction of Geneva. This is a Syrian-Syrian affair, Security Council or no Security Council," he said.
The UN has hosted weeks of on-and-off peace talks aimed ultimately at ending the country's devastating five-year war.
The latest round of talks on the Syria crisis, which began on April 13, was due to continue until the end of this week.
On Monday, however, foreign-backed militant groups declared a new war on government forces as opposition negotiators suspended their participation in peace talks.
Turkey-based Free Syrian Army and Ahrar al-Sham militants announced the launch of new assaults in Latakia and Hama provinces.
The declaration of the new war came as the Syrian army pushed ahead with its battle in Aleppo against Daesh and Nusra Front terrorist groups which are excluded from peace talks.
Ja'afari said the opposition and the countries that support it are "annoyed because of the progress being made by the Syrian army on the ground."
The official blamed Saudi Arabia as well as Turkey and Qatar, the HNC's chief supporters, of seeking to sabotage the peace talks.
"There has been a decision… in Saudi Arabia, in Turkey, and in Qatar to derail inter-Syrian decision-making," he said. "They do not want there to be a dialog between Syrians — they want to make the Geneva negotiations fail," he added.
"The Saudi, Turkish and Qatari sponsors do not want to stop the bloodbath in Syria and do not want a political solution in Syria."
The HNC supports an array of militant groups on the ground in Syria.
Militants pound army positions: Footage
As militants launched new attacks, a video released on YouTube appeared to show a fighter from Jaish al-Nasr – a militant coalition vetted by the CIA – using US-supplied anti-tank missiles against targets near the Jabal al-Akrad region in Latakia.
Washington insists there is no place for Assad in Syria's future and has been generously supplying anti-Damascus militant outfits with weapons and military training.
The foreign-sponsored conflict has left over 470,000 people dead since it began in the Arab country in March 2011, according to a February report by the Syrian Center for Policy Research.
Ja'afari said the Western-backed opposition is seeking to bring about a collapse of the country and replicate the chaos seen in Iraq and Libya after Western military intervention.
"They want to repeat the experience of Libya and Iraq and turn Syria into a failed state," he said.