Syria
Faylaq Al-Rahman's Evacuation from Eastern Ghouta Complete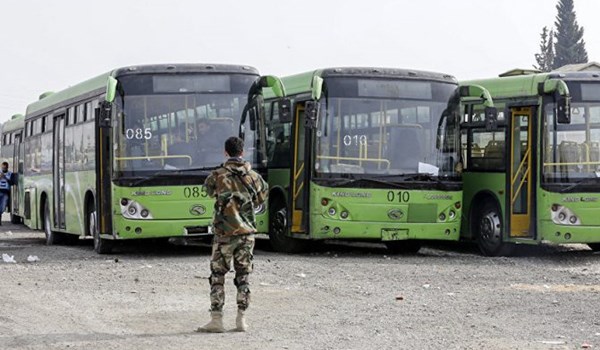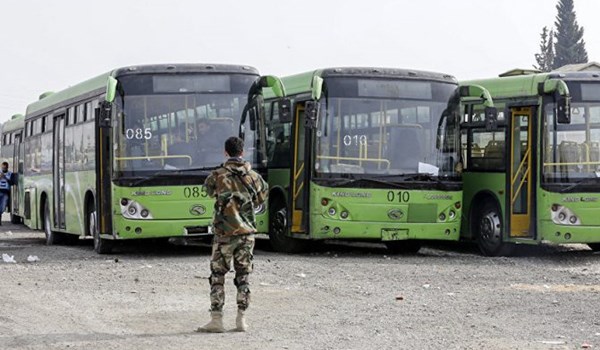 The humanitarian operation for the evacuation of Faylaq al-Rahman militant group from Eastern Ghouta has successfully finished, the Russian center for Syrian reconciliation said in a statement on Sunday.
"The Russian center for reconciliation of opposing sides and a unit of the Russian military police have successfully finished the evacuation of the militants of the Faylaq al-Rahman armed group," the statement read, Sputnik reported.
The statement comes after earlier in the day, the center reported that a total of 153,140 people, including 40,000 militants and their families had been evacuated from the area of Eastern Ghouta in course of an eight-day operation on withdrawal of the Faylaq al-Rahman militants from the area.
On February 24, the UN Security Council unanimously adopted Resolution 2401 that urges all parties to the conflict in Syria to immediately stop fighting and adhere to a humanitarian pause for at least 30 days across Syria.