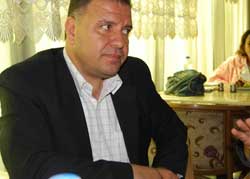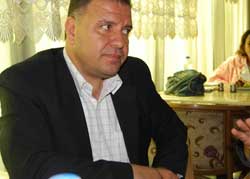 Loyalty to the Resistance Bloc member MP Ali Fayyad considered "The US is working hard on failing all efforts to get Lebanese points of view closer, and wagers on imbalance of internal stability, not to mention affecting the decision of March 14 in such a way that it does not serve Lebanon."
Fayyad added that the other group should wake up and become certain of the effect of American decisions to sow strife in Lebanon."
During a tour with a group of Hizbullah officials the locations of Hizbullah martyrs in Marjeyoun region marking Marty's Day, Fayyad sounded the alarm across the Lebanese nation on Friday "incase March 14 keeps placing bids on US plots and designs."
The Member of Parliament renewed vows before the pictures of the fallen martyrs who gave their "sacred blood" away, to defend the liberty and independence of Lebanon.
"We absolutely repudiate the unjust indictment in defense of our martyr's dignity. This indictment aims at distorting the reputation of our fallen martyrs by means of rendering them terrorists instead of being martyrs," he said.
He saw that "Israel" is the prime beneficiary from an indictment as such since it targets the resistance.
"This indictment is tantamount to a political son of "Israel's", found to target Lebanon and its people," Fayyad added.
"It seems that the other half of the Lebanese divide is buying time pending the issuance of the Special Tribunal for Lebanon's indictment. This doesn't fall in the nation's interest and Lebanon shall pay the price," he concluded.
Fayyad reiterated his party's attachment to the President Michel Suleiman's call for tranquility in a bid to salvage the nation from strife threats.