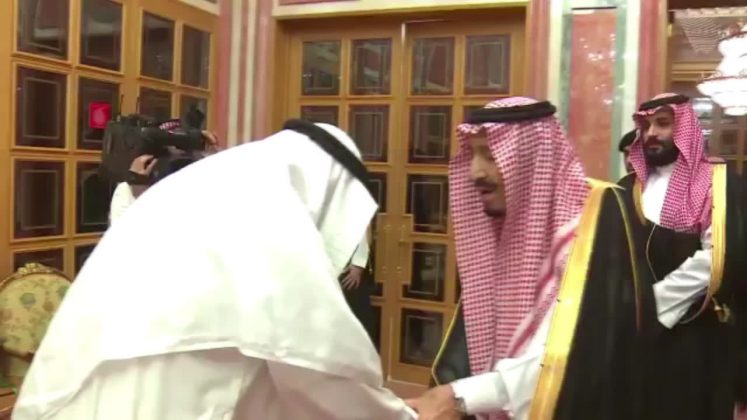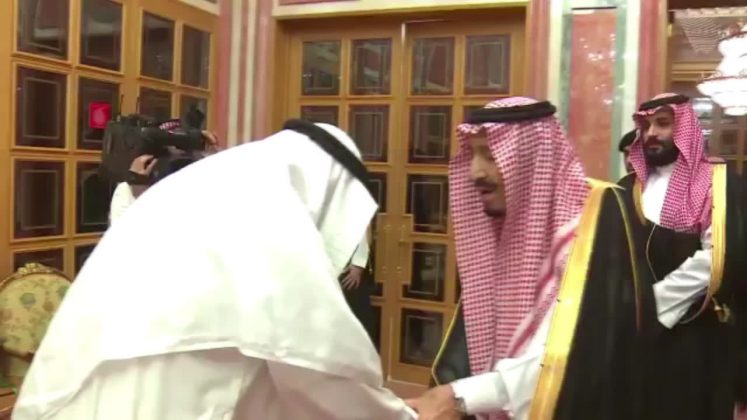 Salah bin Jamal Khashoggi, the son of slain journalist Jamal Khashoggi, met and shook hands with Saudi King Salman and the Crown Prince Mohammad bin Salman in Riyadh on Tuesday.
Footage released by Saudi state media shows the royals offering Salah Khashoggi, who was accompanied by his paternal uncle Sahel, their condolences.
Salah Khashoggi has reportedly been banned from leaving the country since last year.