Asia-Pacific
India
Fearing protests, India places Kashmir under curfew after army killings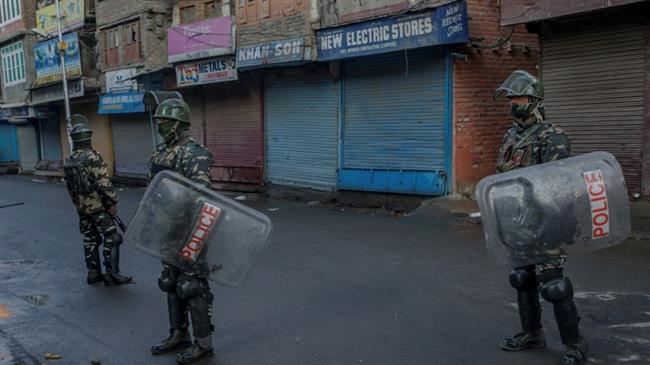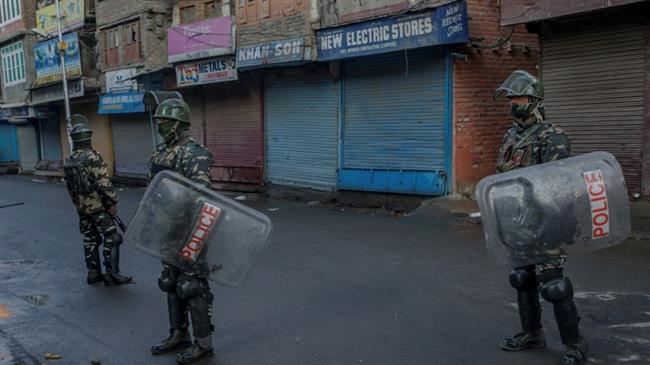 Authorities have imposed a curfew in the Indian-administered Kashmir in anticipation of fresh public protests after New Delhi's soldiers killed at least six people in the restive Himalayan region.
On Monday, officials shut schools, suspended Internet services and deployed troops across swathes of Kashmir less than a day after Indian soldiers killed four civilians and two suspected militants and prompted overnight demonstrations against New Delhi.
Army Colonel Rajesh Kalia said armed men fired at a checkpoint in southern Shopian area Sunday night and a shootout with soldiers followed.
According to Kalia, one of those killed was a suspected militant and a weapon was found at the scene. Three others were found dead in a car some distance away. Another apparent civilian was later found dead in a separate car.
A sixth victim identified by police as a suspected militant was also found on Monday.
Hundreds of Kashmiris spilled into the streets overnight to protest the killings which locals said took place in cold blood. Shouting anti-India and pro-independence slogans, the protesters demanded an end to New Delhi's rule over Kashmir.
Clashes were reported between police and pro-independence protesters in several places in the area, but there were no immediate reports of injuries or casualties.
Pro-independence groups have called for more widespread protests.
Meanwhile, thousands of people participated in a funeral ceremony held for the victims on Monday.
Tensions are high in the Indian-administrated Kashmir region, where the Muslim-majority population stages regular protests against the Indian rule, demanding autonomy from New Delhi or a merger with Pakistan.
India regularly accuses Pakistan of arming and training militants and allowing them across the restive frontier in an attempt to launch attacks on Indian forces. Pakistan strongly denies the allegations.
Kashmir has been divided between India and Pakistan but claimed in full by both since the two partitioned and gained independence from Britain in 1947. The two countries have fought three wars over the disputed territory. Despite a ceasefire agreement that was reached in November 2003, sporadic skirmishes continue in Kashmir.
New Delhi has deployed some 500,000 soldiers to the disputed region.