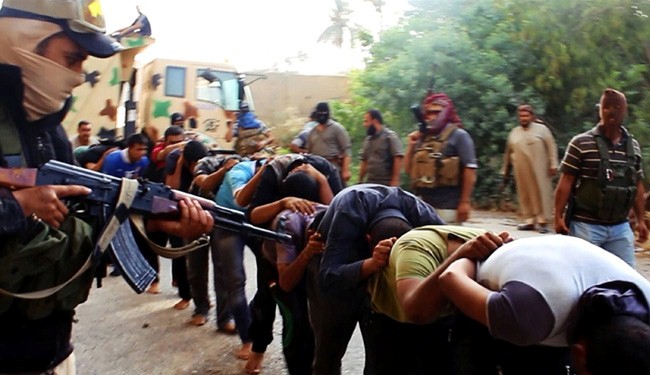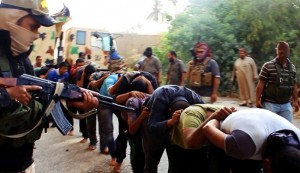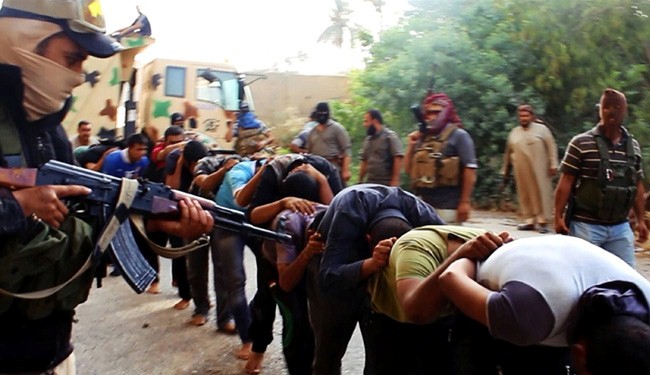 The foreign backed militant offensive in Iraq has sparked fears in Amman that they will take the fight to Jordan, which is already struggling with its own home-grown militants.
Experts fear Jordan could be one of the Islamic State of Iraq and the Levant's next targets, with YouTube videos purporting to show the group threatening to take terror attacks there.
Already reeling under the impact of hosting more than 600,000 Syrian refugees, Jordan has long faced security challenges in dealing with its own extremists, many of whom have joined ISIL and other Al-Qaeda-linked groups in Iraq and Syria.
"Only the ignorant or those in denial would think that ISIL does not have supporters in Jordan. How do they explain the presence of 2,000 Jordanian militants in Syria and Iraq?" Oraib Rantawi, head of Amman's Al-Quds Centre for Political Studies, told AFP.
On Friday, many Jordanians demonstrated in the restive southern city of Maan, a hotbed of extremism, praising ISIL "victories" in Iraq, sources said.
"Jordan needs to worry a lot. … ISIL plans to extend its circle to target and include the kingdom," Hassan Abu Hanieh, an expert on extremist groups, told AFP.
One recent YouTube video shows an ISIL militant tearing up a Jordanian passport.
"I have a message to the tyrant of Jordan: we are coming to you with death and explosive belts," he said.
Jordan's extremism movement is generally dominated by anti-ISIL groups that support Al-Qaeda and its Syrian ally Al-Nusra Front, ISIL's rival.
Salafist leaders in the country have joined Al-Qaeda chief Ayman al-Zawahiri in denouncing ISIL brutality.
According to global intelligence firm Stratfor, the ISIL's "intent to expand into Jordan follows the region's geopolitical logic".
"After its push into Iraq, and already controlling significant swathes of Syrian territory, ISIL group can try to push into the kingdom… Jordan is the only opening available to ISIL," Stratfor said on its website.
But ISIL still faces considerable challenges, it added.
Jordan takes such warnings seriously.
In an attempt to counter the influence of Jordanian Al-Qaeda-affiliated terrorists fighting in Syria, Amman in April approved a tough anti-terrorism law and arrested scores on their return.