Middle East
Female activists risk torture in UAE detention: Amnesty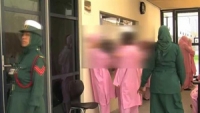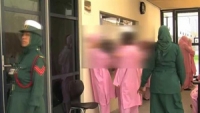 Human rights organization Amnesty International says three female activists who have been held in secret detention facilities by the United Arab Emirates' police are facing a real risk of torture and mistreatment.
According to Press TV, the UK-based human rights watchdog said in a Friday report that the women are at the risk of torture or other ill-treatment and must be urgently released.
The report added the three sisters vanished after they were summoned for questioning at a police station in Abu Dhabi on February 15.
Sources say they disappeared after speaking out about their brother, who is a prisoner of conscience, on social media.
Meanwhile, Philip Luther, the Director of Middle East and North Africa Program at Amnesty International, said in a press release that the UAE authorities are clearly punishing these women for speaking out on Twitter to draw attention to their brother's unfair trial.
Luther said "Shortly after posting a tweet that said 'I miss my brother,' Asma Khalifa al-Suwaidi and her two sisters were summoned by police and now have vanished as if into a black hole."
The senior rights official also demanded an immediate and unconditional release of the jailed women.