Syria
Fierce Clashes between ISIL, FSA Kill 50 terrorists in Aleppo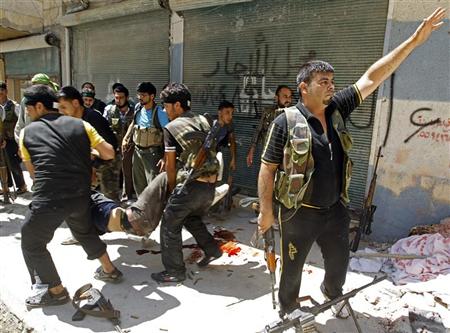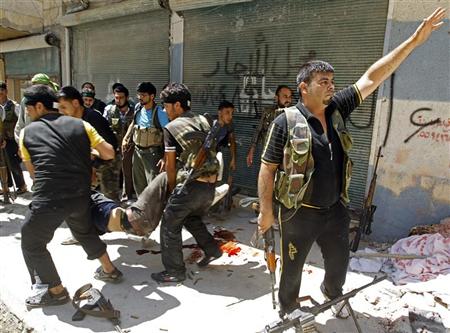 Fierce clashes between extremist groups and the foreign-backed terrorists fighting the Syrian government killed nearly 50 people in three days in Aleppo, an opposition source said.Syria militants
The Britain-based Syrian Observatory for Human Rights said that clashes took place between the so-called Islamic State of Iraq and the Levant (ISIL), which is linked to al-Qaeda, and the so-called Free Syrian Army.
The observatory added that ISIL were making gains against the FSA.
"At least 30 fighters from the (FSA's) Ababil Brigade and 14 from ISIL have been killed in combat, and that toll could rise further," the Observatory's Rami Abdel Rahman said.
He said the clashes rocked several districts of Syria's second city and former commercial hub, and that ISIL, which expounds an extreme form of Islam, made gains in three sectors.
The ISIL militants have now consolidated their presence in Aleppo, which has been more or less split into a opposition-held east and pro-government west since July last year.
Although both opposition groups claim the ouster of the Syrian Damascus as a common aim, they have come to blows many times in recent months.
Across northern and eastern Syria, ISIL has set up checkpoints on roads to border crossings and opened new fronts to try to crush other groups fighting the government.